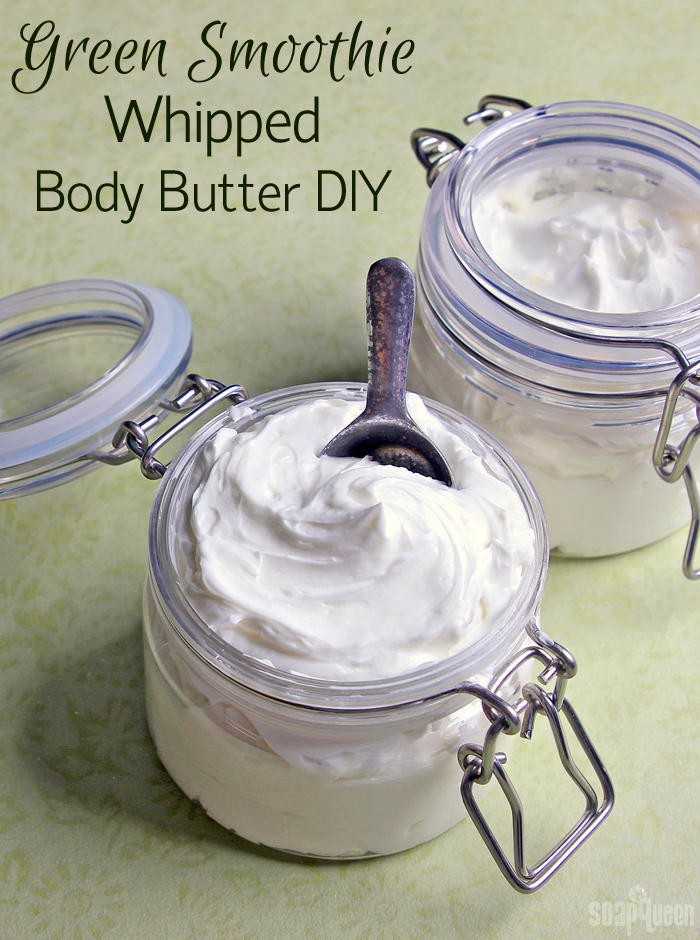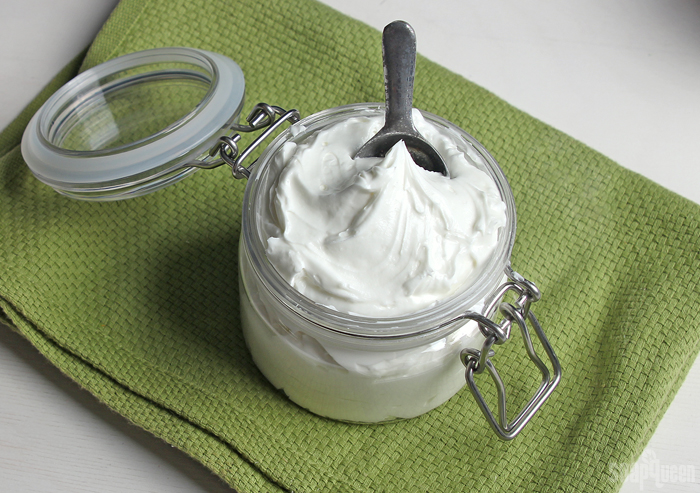 What You'll Need:
15 oz. Avocado Butter
4.2 oz. Grapeseed Oil
5 mL Green Tea Extract
5 mL Green Smoothie Fragrance Oil
5 tsp. Arrowroot Powder
Four 8 oz. Plastic Bail Jars
Droppers
ONE: In a large bowl, measure out 15 oz. of avocado butter. Using a hand blender or stand mixer, whip the butter on medium speed until it's fluffy and smooth. This will take about 1-2 minutes. Periodically scrape the sides of the bowl with a spatula.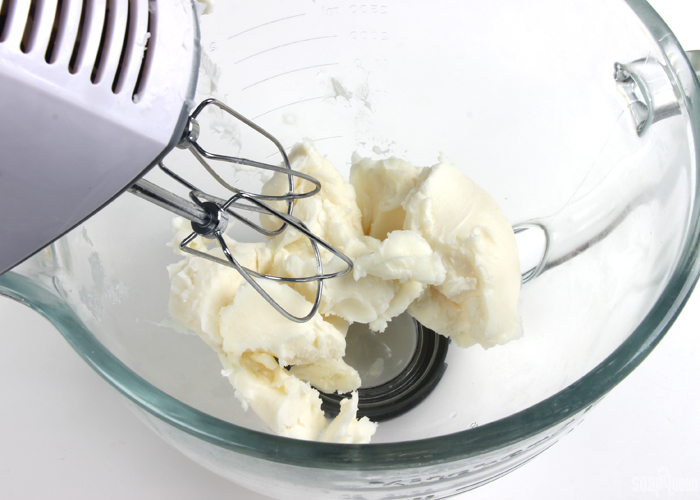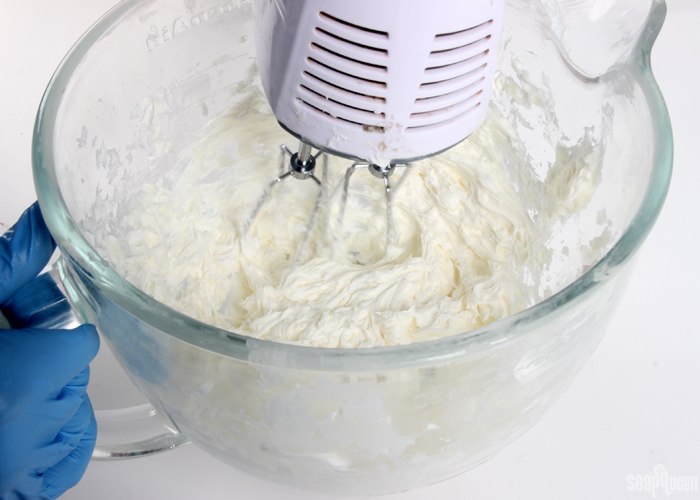 TWO: Add 4.2 oz. of grapeseed oil, 5 mL of green tea extract and 5 mL of Green Smoothie Fragrance Oil. Turn the hand blender on low so the oil doesn't splatter out of the bowl, then gradually increase the speed to medium. Whip for another minute, scraping the sides of the bowl with a spatula periodically, until the liquids are fully incorporated.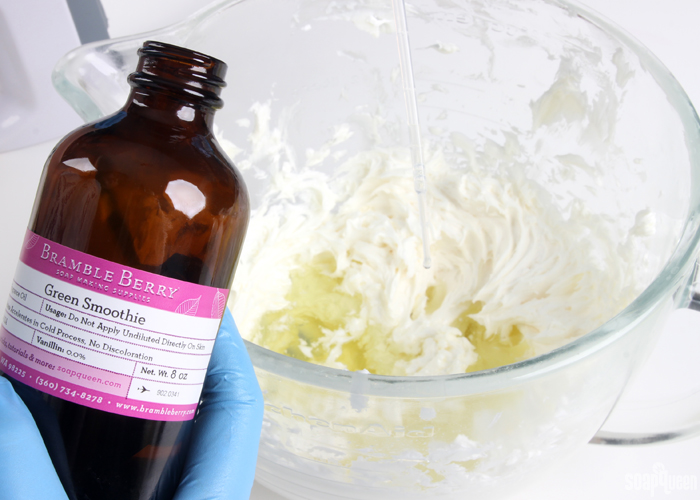 THREE: Add 5 tsp. of arrowroot powder. Using a spatula, hand stir the powder until it's mostly mixed in. Then, mix with the hand blender on low speed and gradually increase to medium. Blend for another 1-2 minutes to fully incorporate all the ingredients. Spoon the butter evenly into jars and enjoy!