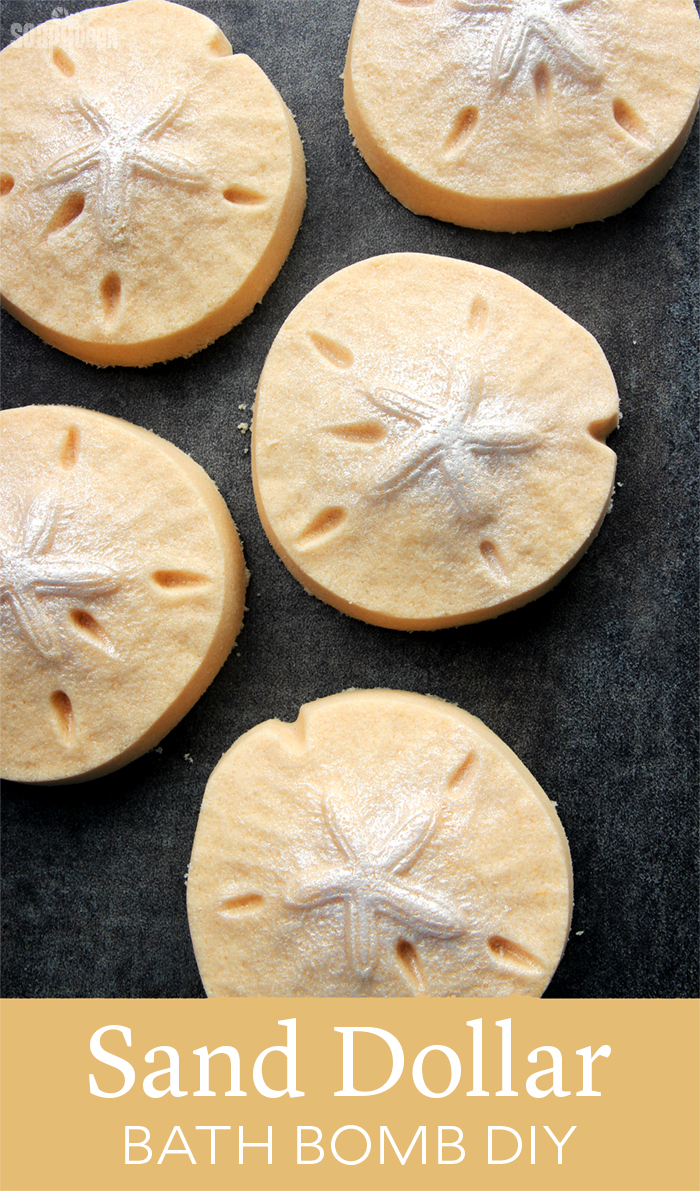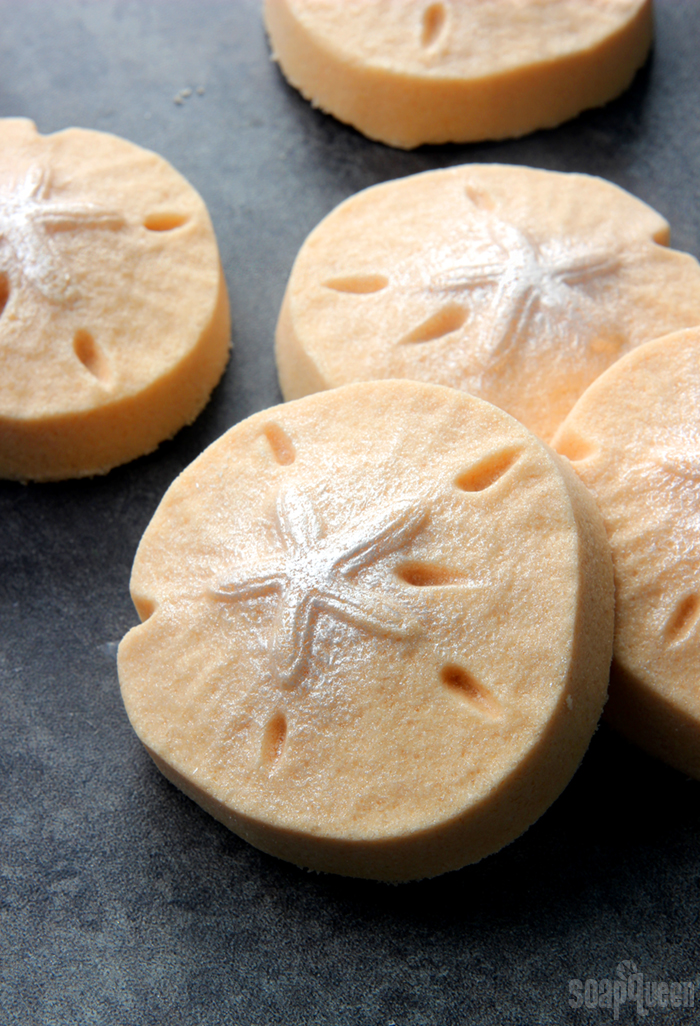 What You'll Need:
Two Sand Dollar Molds
14 oz. Sodium Bicarbonate (Baking Soda) (About 1 1/2 cups)
7 oz. Citric Acid (About 3/4 cup)
3 oz. Epsom Salt, Extra Fine
2 oz. Coconut Oil
6 mL Polysorbate 80
9 mL Tropical Vacation Fragrance Oil
King's Gold Mica
Super Pearly White Mica
Witch Hazel in Spray Bottle
Droppers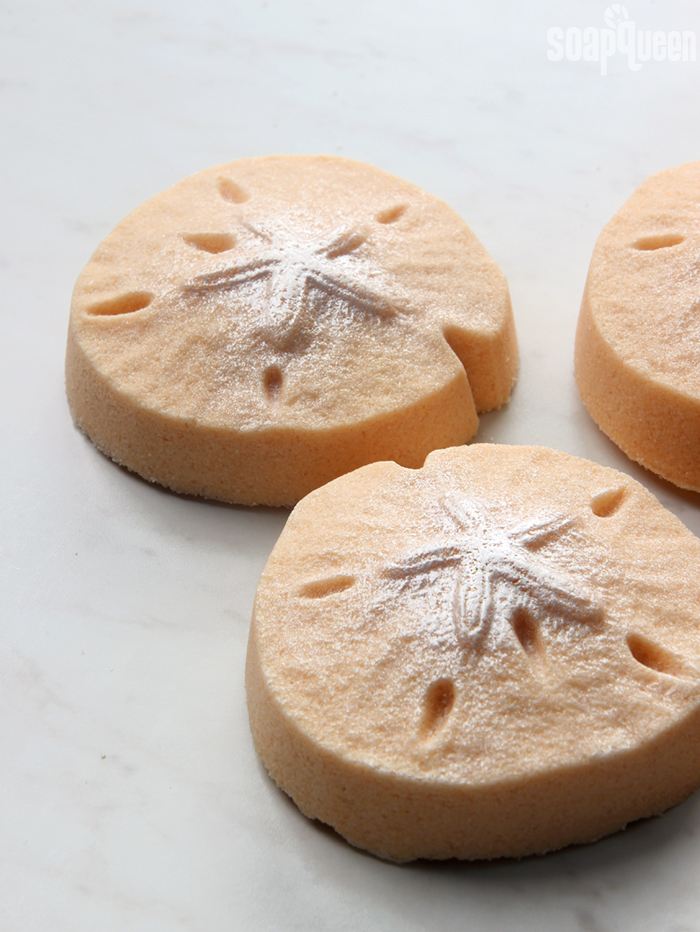 ONE: In a large bowl, mix together the baking soda, citric acid, and Epsom salt. To get rid of clumps in the mixture, you can push the powders through a sifter or break them up with your fingers. Citric acid has a tendency to take off nail polish, so wear gloves to protect your manicure. Thoroughly stir the ingredients together.
NOTE: Usually our bath bomb recipes are measured by volume rather than weight. We used weight for this recipe to help estimate how much bath bomb mixture would be needed to fill up the cavities. Feel free to use whatever measurement you are more comfortable with. For reference, we found 1 cup of baking soda is approximately 10 ounces, while 1 cup of citric acid is approximately 8 ounces.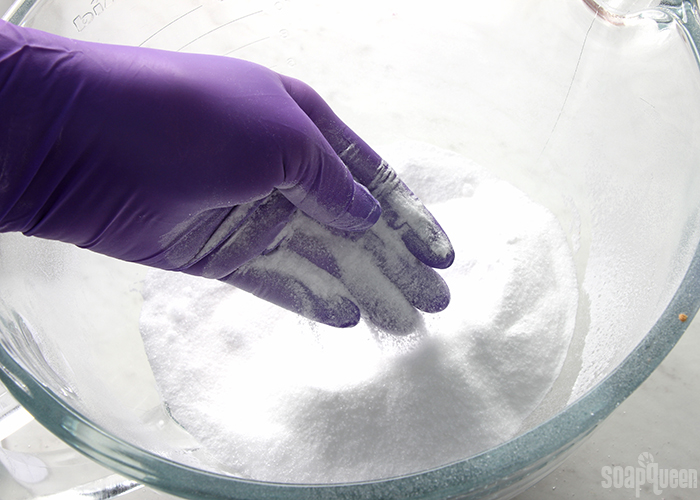 TWO: Add 1 teaspoon of King's Gold Mica and use your hands or a whisk to fully mix it into the powders.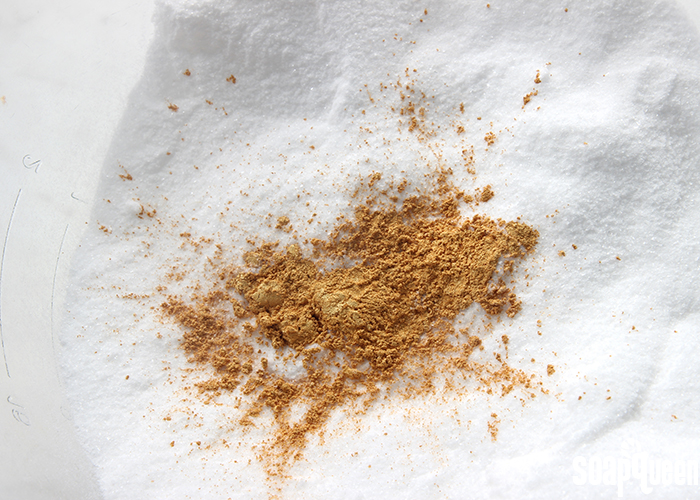 THREE: Melt the coconut oil in the microwave using 30-60 second bursts. Pour 2 ounces of the melted oil, 9 mL of Tropical Vacation Fragrance Oil, and 6 mL of polysorbate 80 into a small fragrance oil-safe container. Use a spoon to fully mix the ingredients together.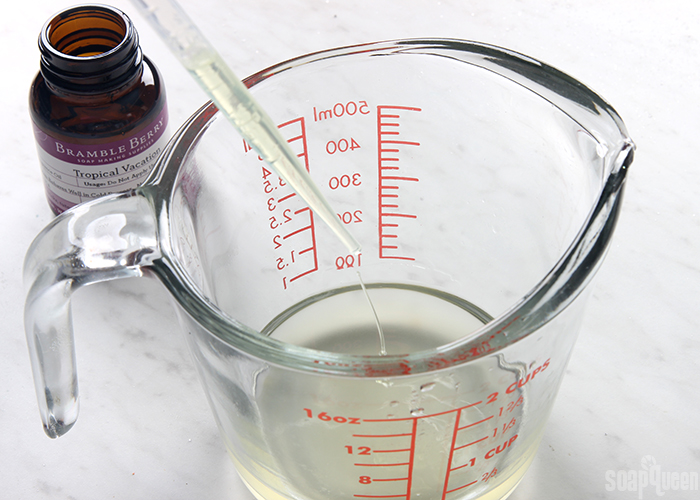 FOUR: Pour the oil mixture into the powder mixture and use your hands to fully incorporate the two.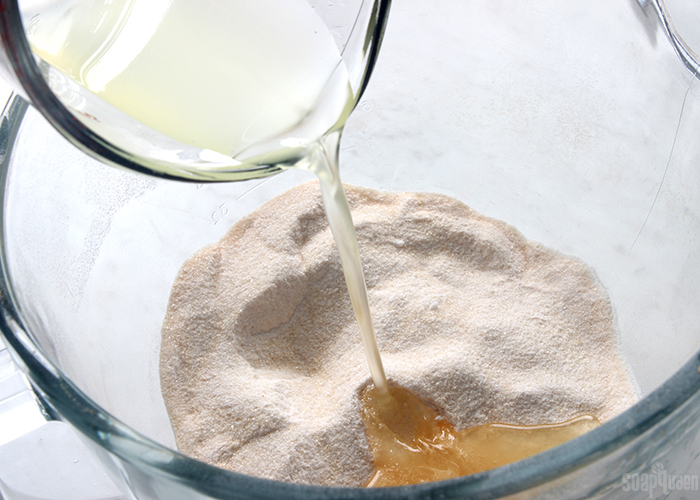 FIVE: Test the consistency of the bath bomb mixture. The perfect consistency for molding is a texture similar to damp sand that holds its shape when squeezed. If it's too dry, use one hand to spritz the mixture with witch hazel and one to mix. Continue spritzing until the mixture holds its shape when squeezed. Below, you can see that the mixture forms a ball when squeezed. This means that the mixture will hold its shape in the mold as well.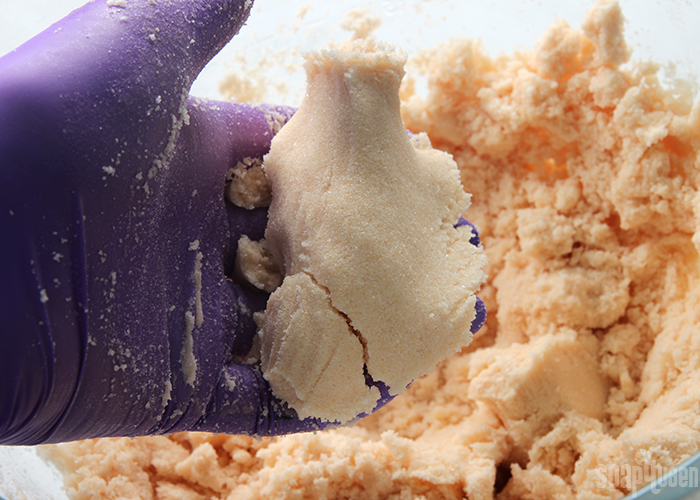 SIX: Fill the sand dollar mold cavities with bath bomb mixture. Press the mixture firmly into the mold and smooth the backs with your fingers. Allow them to dry for at least 4 hours or up to overnight. To remove, gently press the back of the mold until the bath bombs pop out.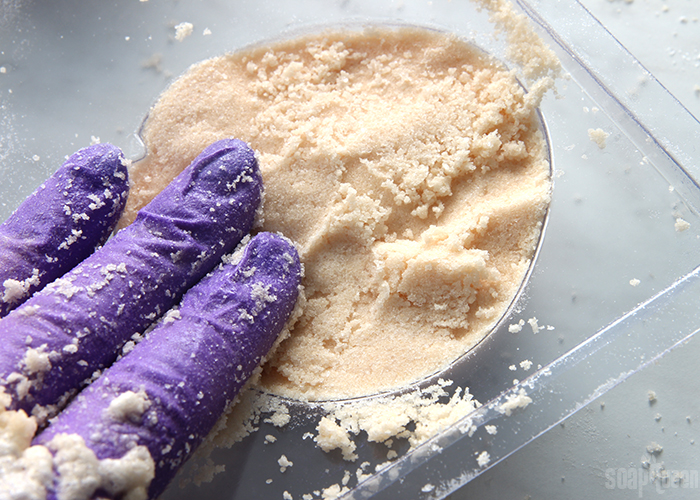 SEVEN: Once the bath bombs have been removed, use a dry paintbrush to dust the tops with Super Pearly White Mica. Doing so helps the star shape in the center pop. If you'd like more contrast, mix 1/2 teaspoon Super Pearly White Mica with 1/2 Tbsp. 99% isopropyl alcohol and paint the mixture onto the bath bombs. Allow to dry for several minutes and enjoy!