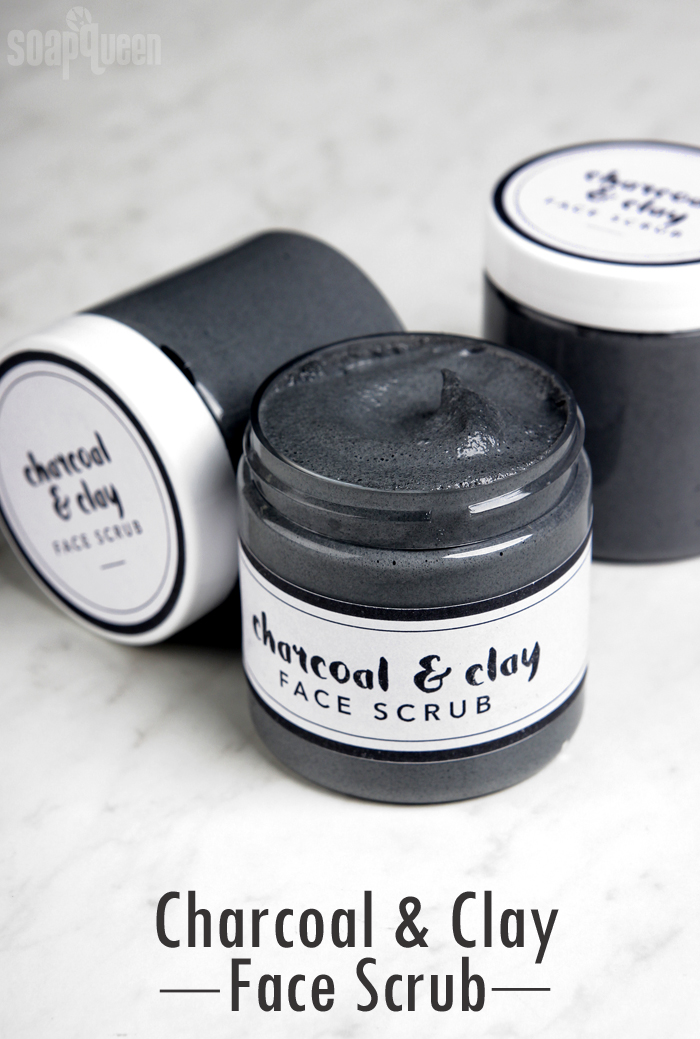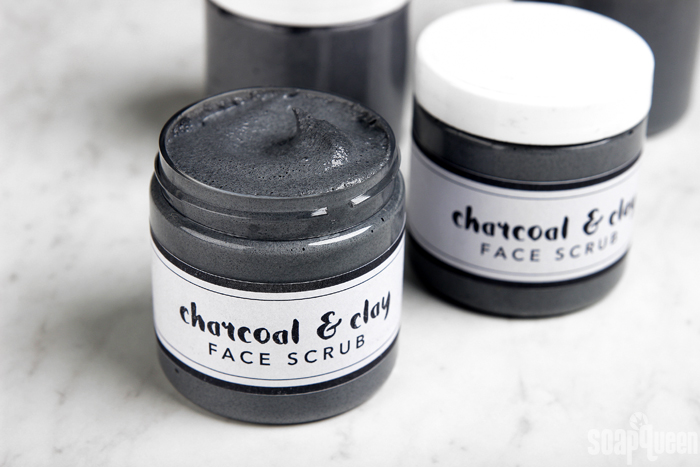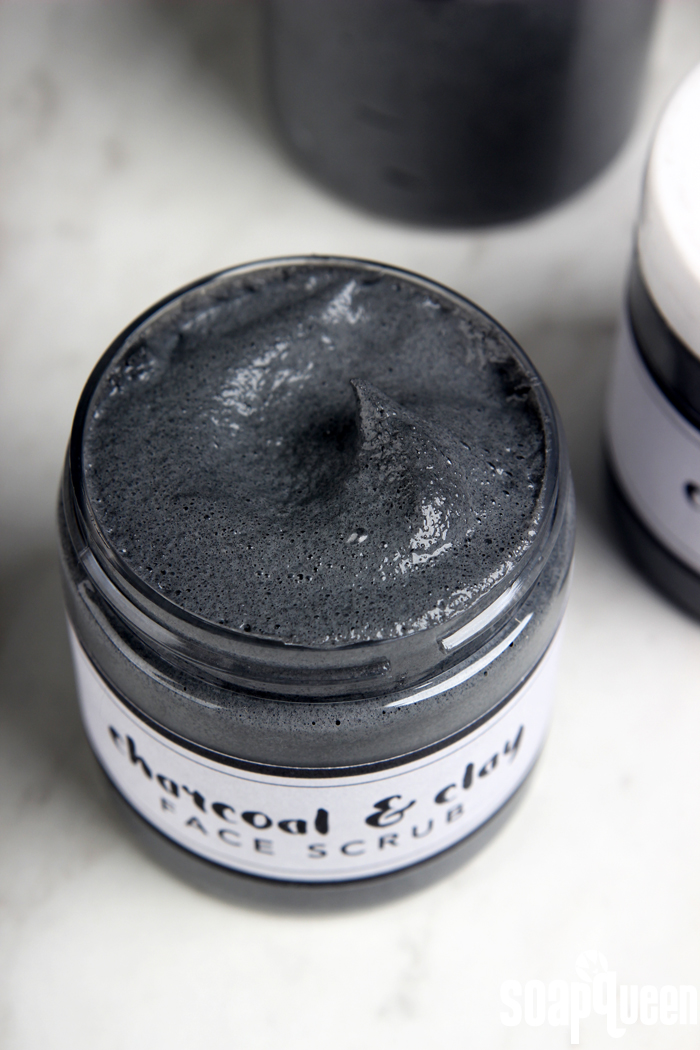 What You'll Need:
Six 4 oz. Jars
10 oz. Natural Castile Liquid Soap Base
6 oz. Hazelnut Oil
0.5 oz. Tamanu Oil
11 oz. Kaolin Clay
4 oz. White Jojoba Beads – Medium
0.3 oz. Activated Charcoal
3 mL Tea Tree Essential Oil
0.1 oz. Optiphen
Dropper
Optional: Charcoal Soap & Scrub Label Template -Free PDF
ONE: In a large mixing bowl, add the Natural Castile Liquid Soap Base, hazelnut and tamanu oil. Stir until completely combined. The mixture will take on a milky appearance.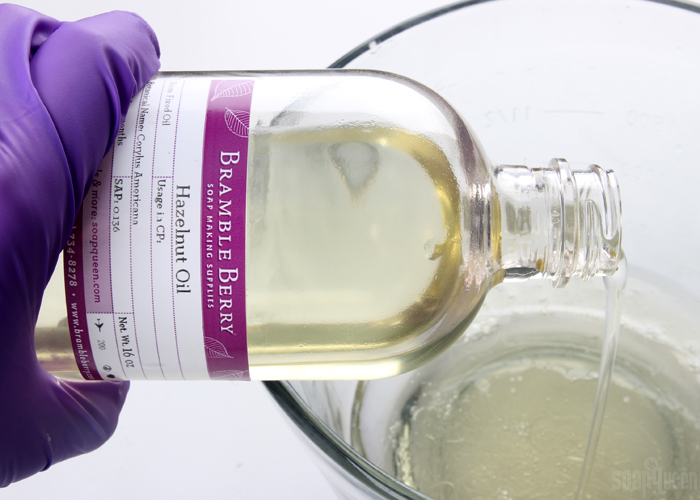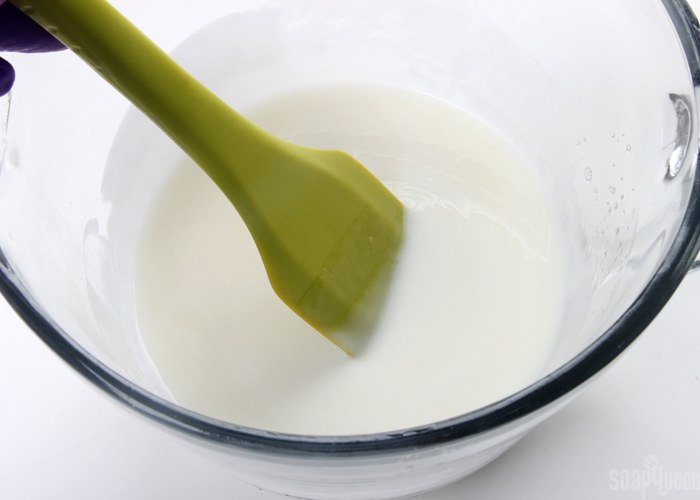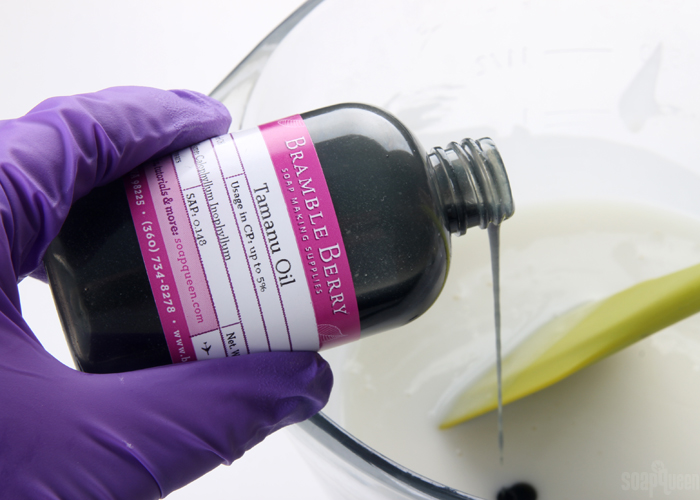 TWO: Add the tea tree essential oil and Optiphen. Stir in completely.
NOTE ABOUT PRESERVATIVES: Although this scrub doesn't contain water, it will likely get water splashed in it during use. The extra water may cause bacteria and mold to grow. We added a preservative to be extra careful, but it is optional. You can read more in the Talk It Out Tuesday: Preservatives post.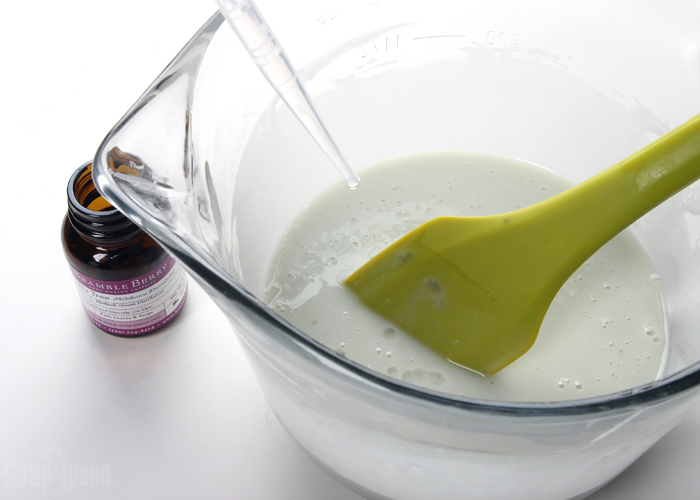 THREE: In a separate container, whisk together the kaolin clay, activated charcoal and jojoba beads until completely combined.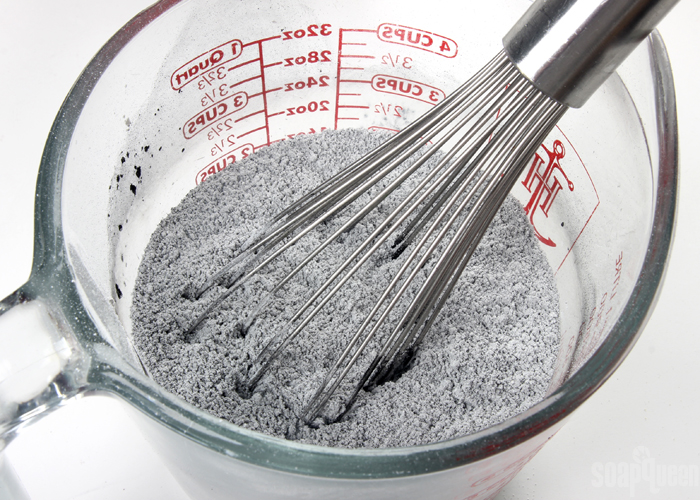 FOUR: Add the clay mixture into the liquid mixture in about 3-4 batches. Use a whisk to completely mix in. Adding the dry ingredients in batches helps prevent the dry ingredients from "poofing" up. Continue mixing until completely combined with no clumps. Pour the scrub into jars and seal with the lid.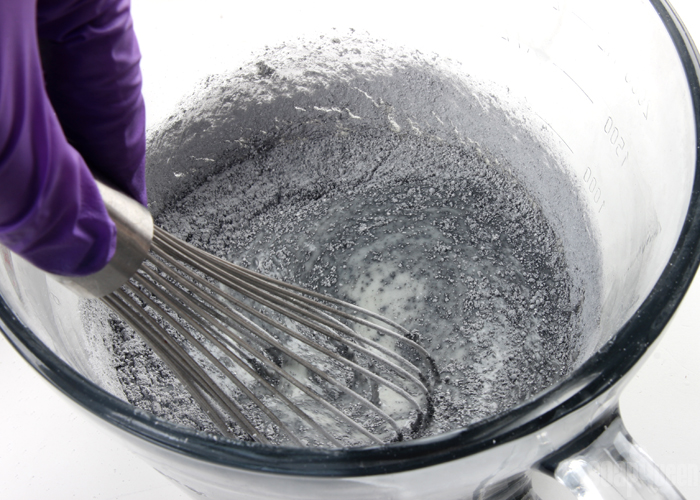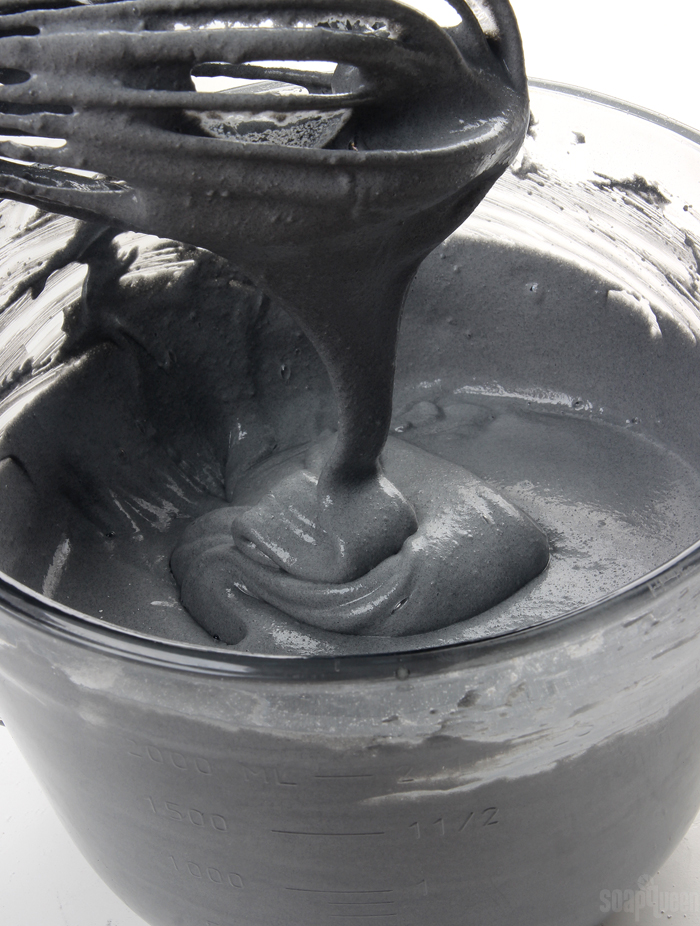 When you're ready to use, apply a small amount of the scrub to wet skin. Use gentle circular motions to scrub and wash the face. Avoid the immediate eye area. Rinse off. Follow with moisturizer or other skin care. Enjoy!