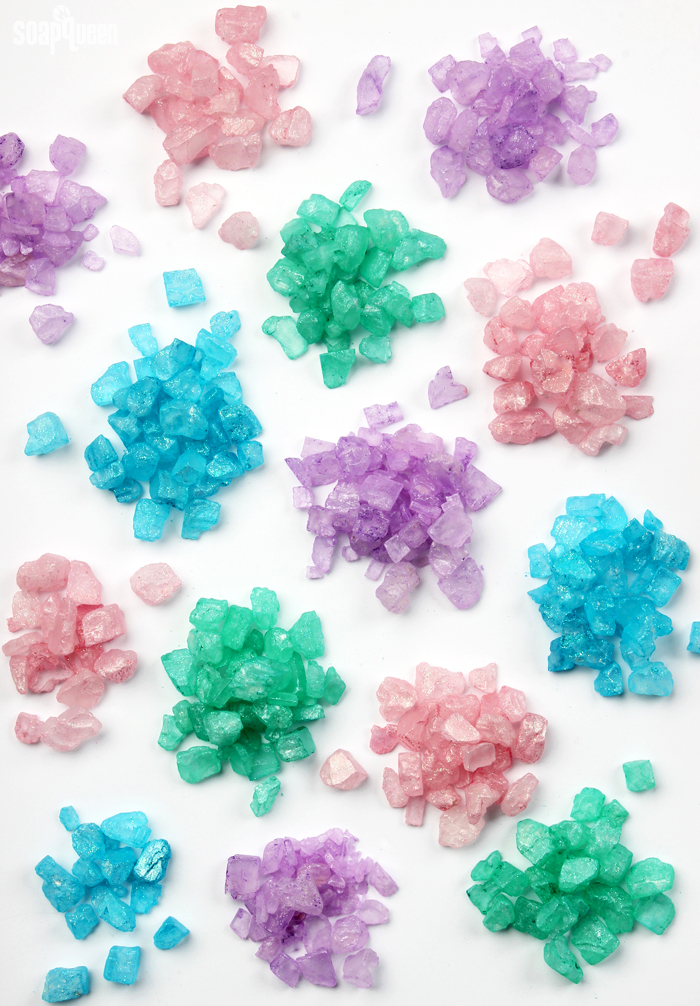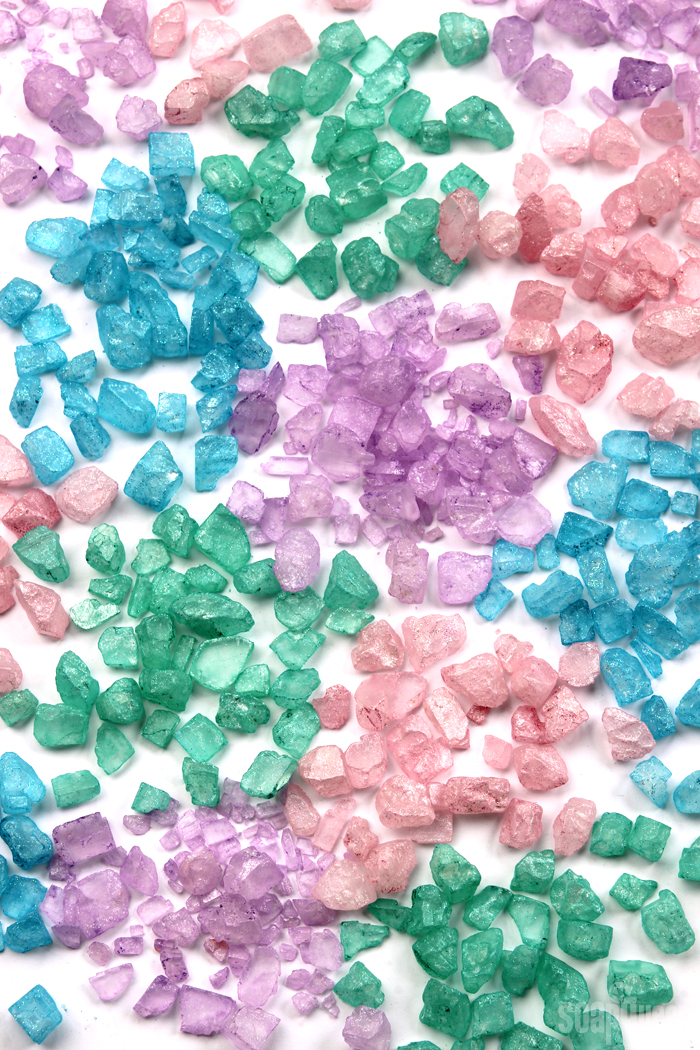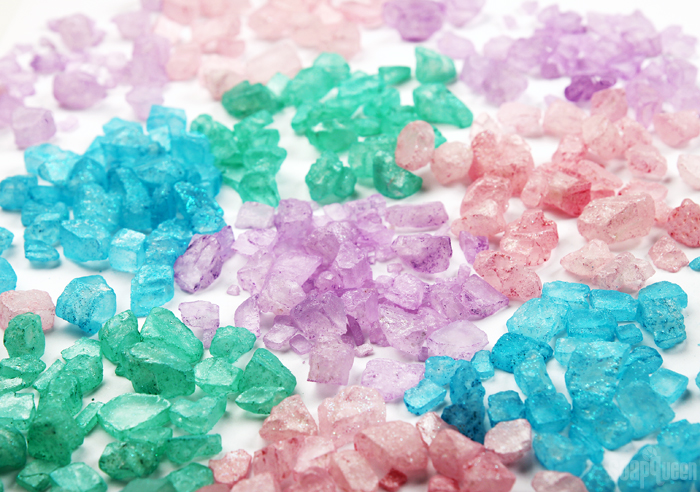 What You'll Need:
Two Tall 8 oz. Bail Jar
16 oz. Extra Large Bath Crystals
3 mL Celestial Waters Fragrance Oil
2 mL Polysorbate 80
Queen's Purple Mica
Super Pearly White Mica
Fine Iridescent Glitter
Optional: Droppers & Gloves
ONE: Place the Extra Large Bath Crystals into a glass fragrance oil safe container. Using a dropper, add drops of the Celestial Waters Fragrance Oil onto the salts, while using your hands or spoon to mix the salt and fragrance oil together. Continue dropping the oil into the salts in various areas to help evenly coat the salt. If you're using your hands to mix your salts (which I found to be the easiest method of mixing) I recommend wearing gloves. Using another dropper, add the Polysorbate 80 to the salts in various areas while mixing.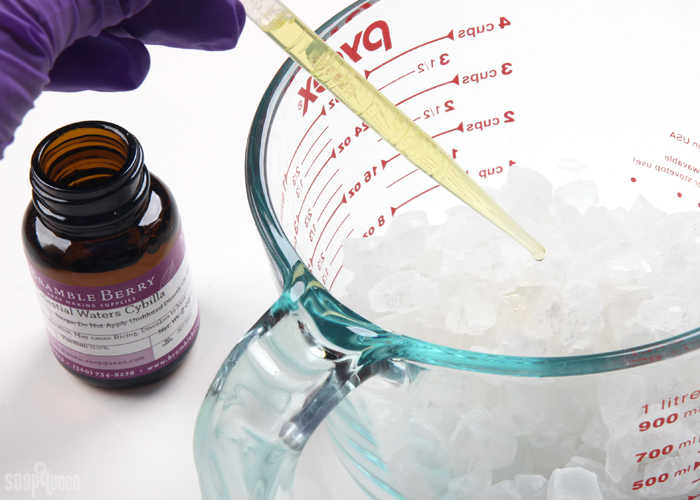 TWO: Once all the fragrance oil and Polysorbate 80 has been added, continue to mix the ingredients into the salts for about a minute or two to help all the salt come in contact with the oil.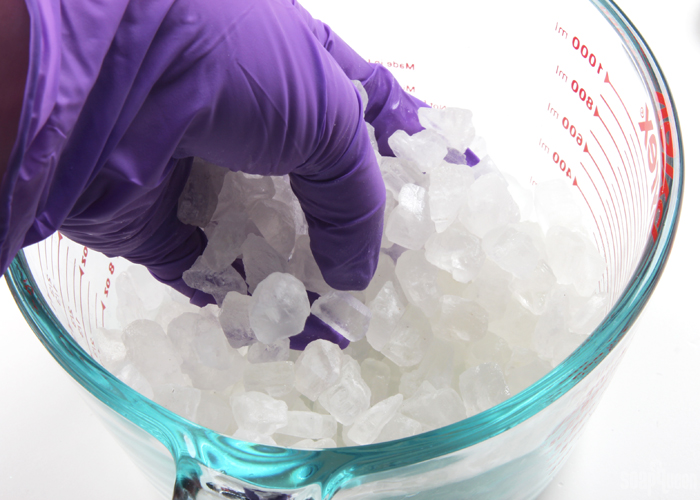 THREE: Once the salts have been thoroughly mixed, sprinkle a very small amount of the Queen's Purple Mica onto the salts and use your hands or spoon to begin mixing in the salts. Remember, you can always add more mica, so start with a small amount.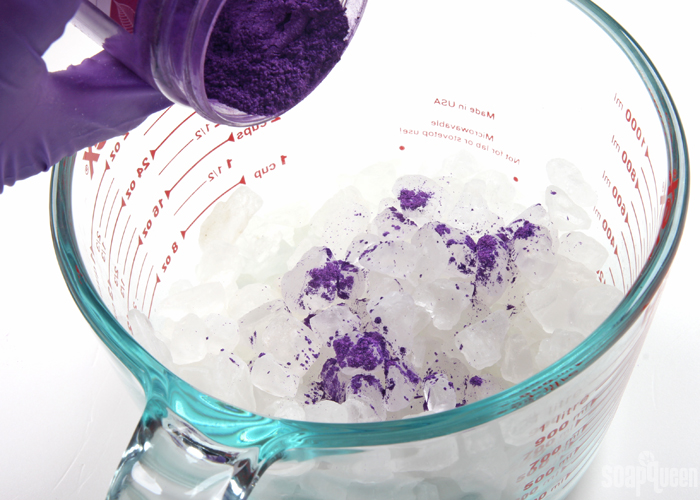 FOUR: Continue mixing until the mica is evenly coated on the salts. Add more mica if you'd like. Because these salts can leave a small ring around the tub due to the mica, I recommend using less rather than more mica. Use your hands to "massage" any salt that has a huge chunks of mica stuck to it.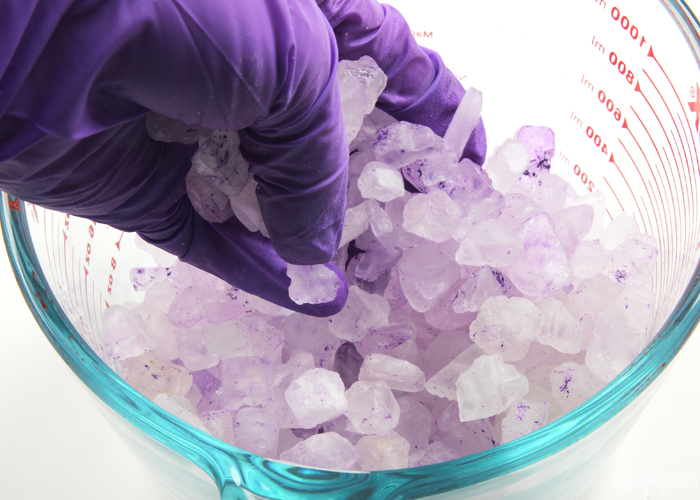 FIVE: Once you're happy with the amount of color, sprinkle a bit of the Super Pearly White Mica and thoroughly mix in. The white mica gives the crystals a bit of dimension and extra shine.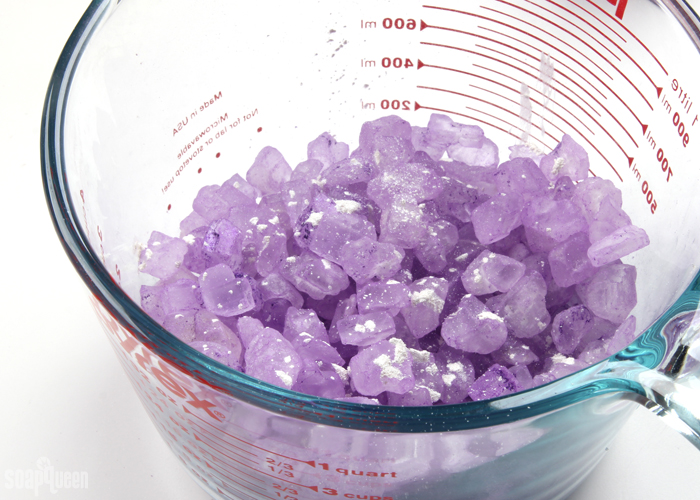 SIX: Add a dash of glitter to the salts and mix in. Transfer the salts to a bail jar. Once you're ready to use, dump a large handful of salts into a very hot bath and enjoy!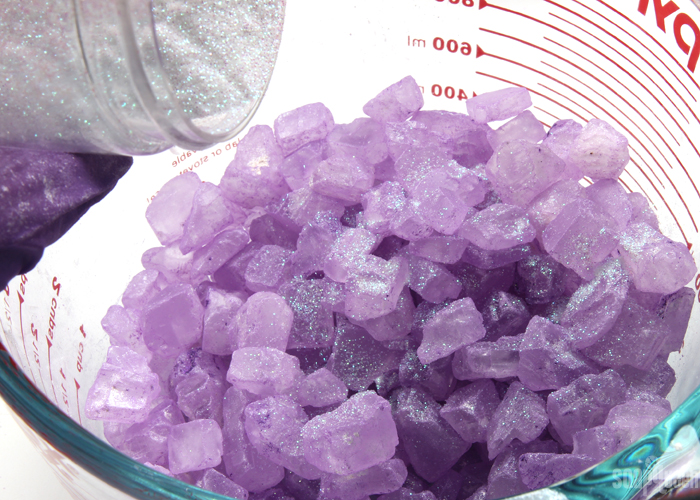 Below, you can see the difference between the water with Polysorbate 80 in the salts (shown on the left), and without Polysorbate 80 (on the right). While the salts without Polysorbate 80 do look a little extreme, keep in mind the colorant is dispersed in a much larger amount of water when used in the tub. But, the Polysorbate 80 does help the mica disperse throughout the water nicely!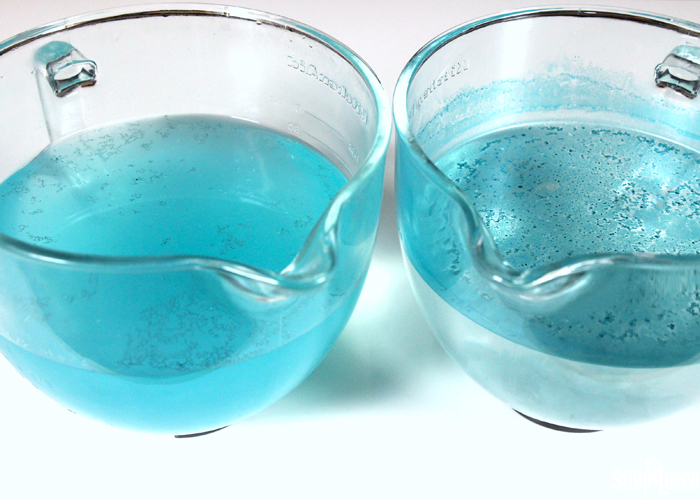 Once the salts hit the water, the mica blends into the water and the salts turn crystal clear. I love how they look once in the water…it's like they transform into ice crystals! The photo below is the crystals colored with Rose Gold Mica. The photo doesn't do justice to how pretty the pink, sparkly water looks!