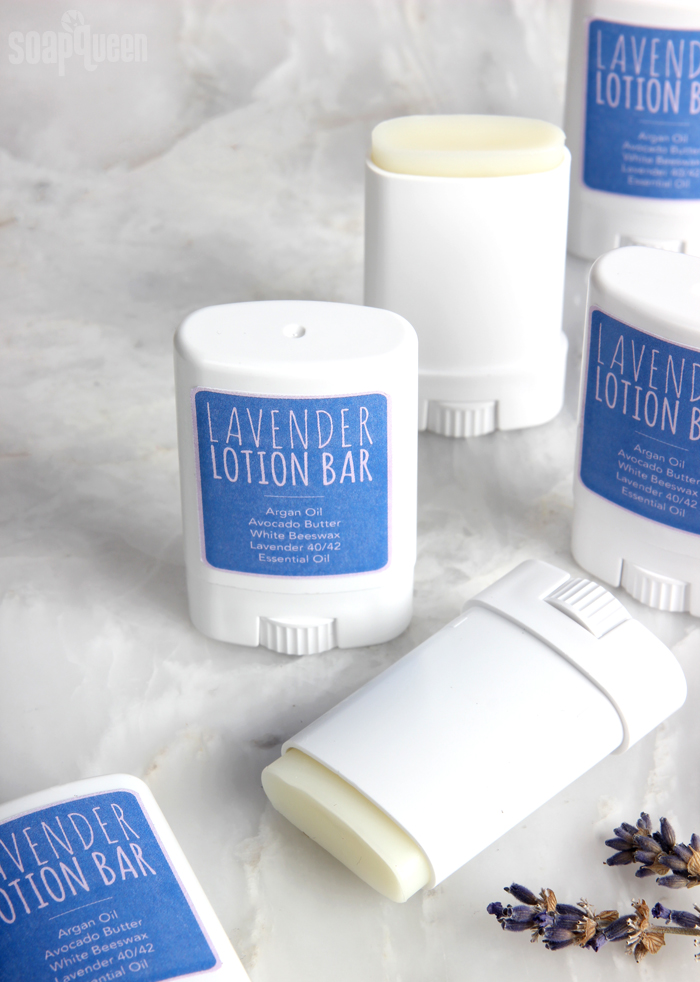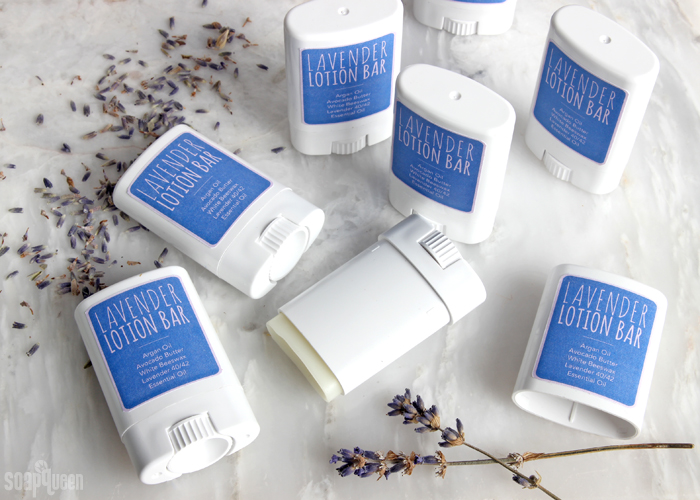 What You'll Need:
25 Mini Deodorant Tubes
3.5 oz. Argan Oil
3 oz. Avocado Butter
2 oz. White Beeswax
0.1 oz. Lavender 40/42 Essential Oil
Optional: Lavender Lotion Bar Label Template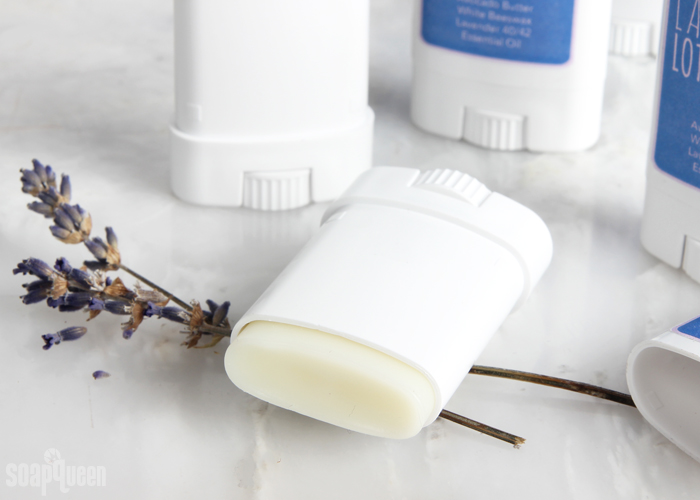 ONE: In a small heat-safe container, combine the argan oil, avocado butter and white beeswax. Microwave on 30-60 second bursts until fully melted. Beeswax has a high melting point and can take awhile to fully melt. Because of this, don't use a glass container with too much head space. A mostly-empty container can actually explode if it gets too hot in the microwave. Once melted, remove from the microwave carefully, as the mixture will be very hot.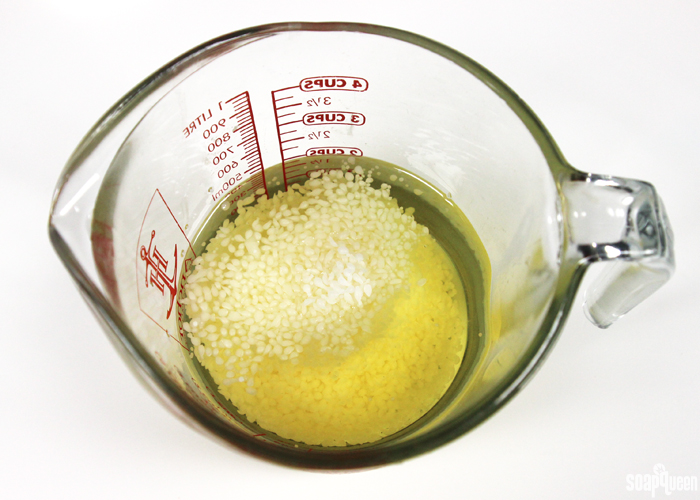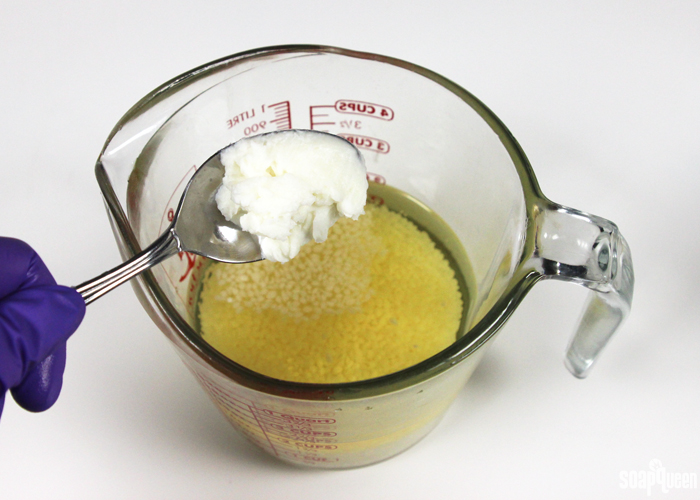 TWO: Add the lavender 40/42 essential oil and stir to fully incorporate.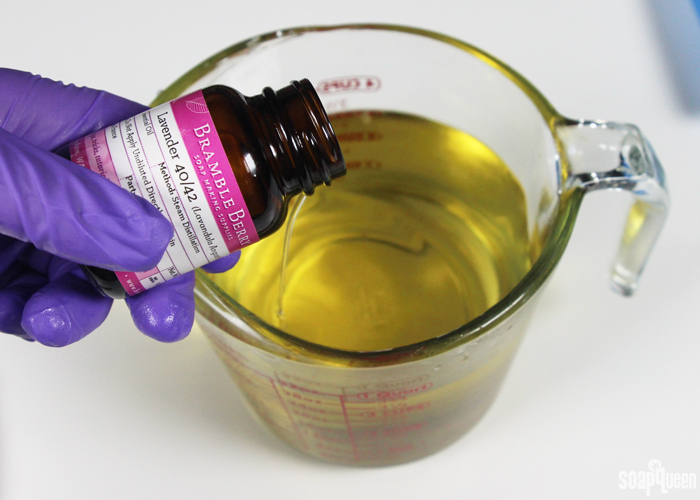 THREE: Carefully pour the mixture into the deodorant tubes. Allow to fully cool and harden. This will take several hours or up to overnight. Store these bars in a cool place because they can melt slightly in extremely high temperatures (aka: if you live in Arizona, don't leave one of these in your car upside down). To use, apply to dry areas of the skin. I love lotion bars for dry patches such as knees, feet and elbows. For an extra deep feet-loving moisture experience, fully moisten your feet before bed with the lotion bar and then slip on cotton socks to sleep in. When you wake up, your skin will be extra happy, supple and moist thanks to those nourishing skin-loving ingredients.