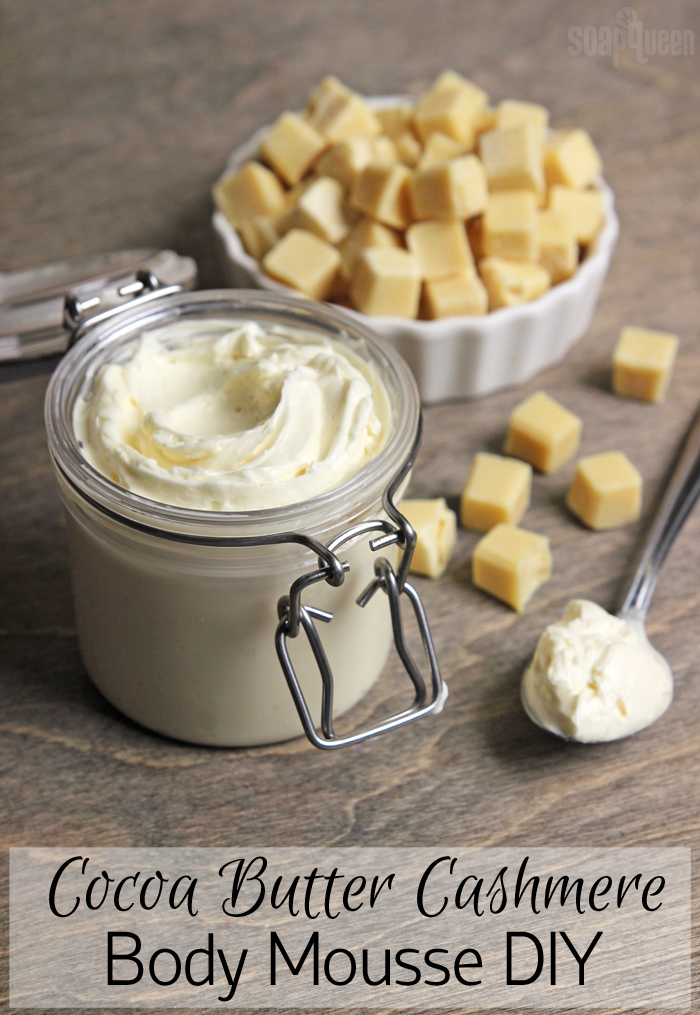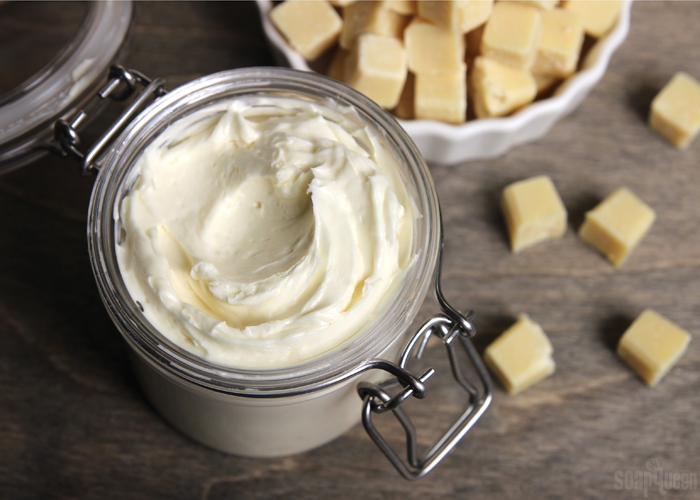 What You'll Need:
Three Tall 8 oz. Bail Jars
8 oz. Avocado Butter
3 oz. Cocoa Butter Chunks
2 oz. Jojoba Oil
6 mL Cocoa Butter Cashmere Fragrance Oil
Dropper
ONE: Add the jojoba oil and cocoa butter into a small, heat-safe container. Melt in the microwave using 30-60 second bursts. Cocoa butter has a high melting point, so be careful when removing the container from the microwave. It will be very hot.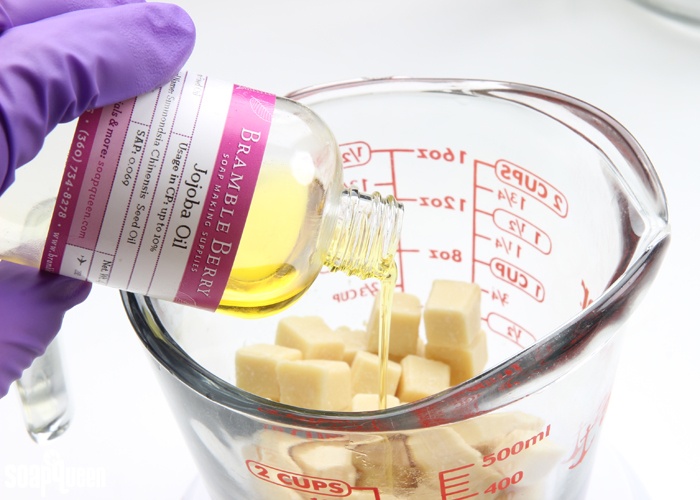 TWO: Once the mixture is melted, add the Cocoa Butter Cashmere Fragrance Oil and mix in completely. Set aside to cool.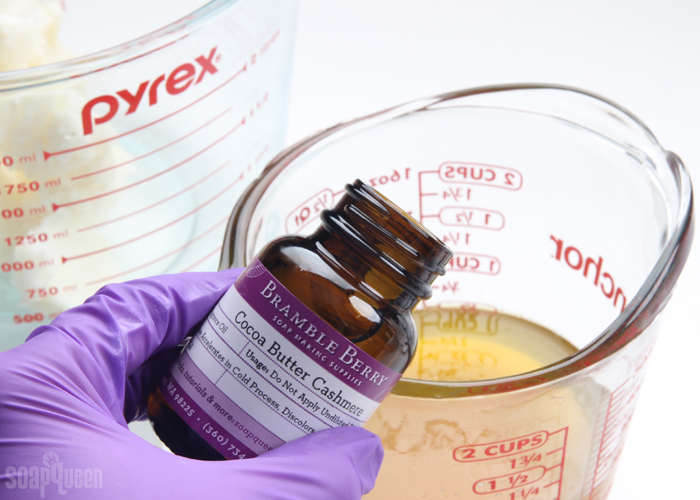 THREE: In a separate large container, add the avocado butter. Use a hand mixer (or stand mixer) to whip the butter until it's completely smooth. Note: You are not melting the Avocado butter, just whipping it up at room temperature.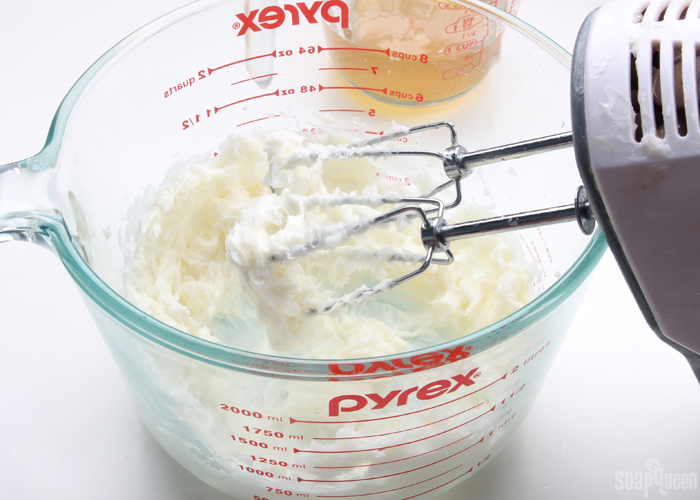 FOUR: Slowly add small amounts of the melted cocoa butter and jojoba oil to the avocado butter, and whip after each addition.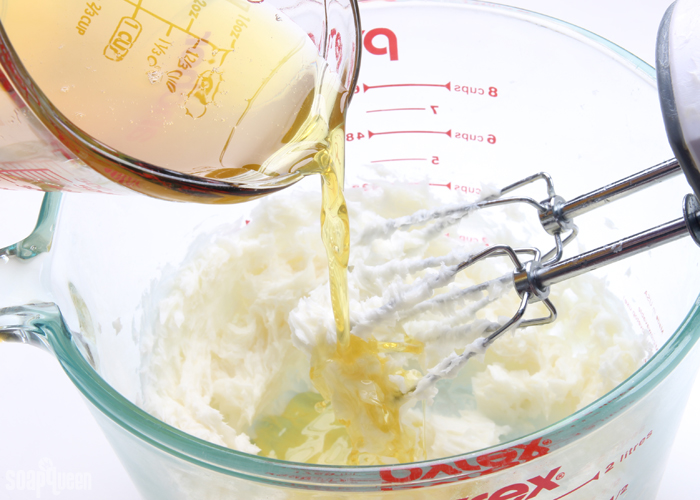 FIVE: Continue adding the melted mixture and whipping together. I recommend to add the cocoa butter mixture in no less than four parts. If too much of the melted butter is added at once, it will completely melt the avocado butter. As you whip the mixture it will begin to thin and become more smooth.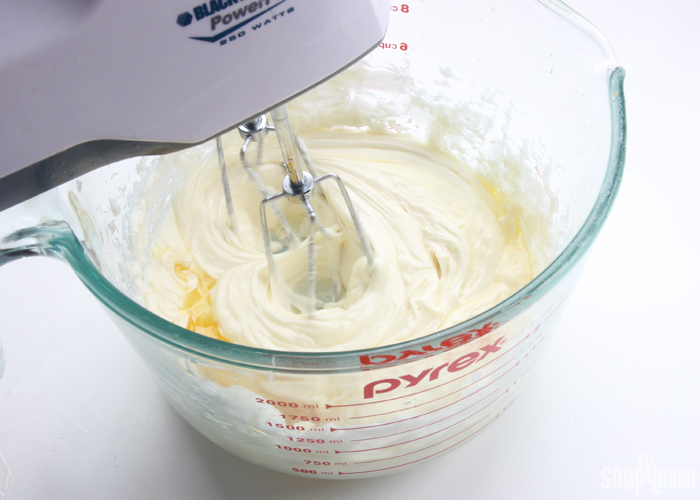 SIX: Continue whipping for several minutes. Use a spatula to clean the sides of the bowl if necessary.
NOTE ABOUT PRESERVATIVES: This product does not contain water, and does not require a preservative. But if you're selling this product or would like to be on the extra safe side, add an oil soluble preservative like Optiphen at a usage rate of .5-1% .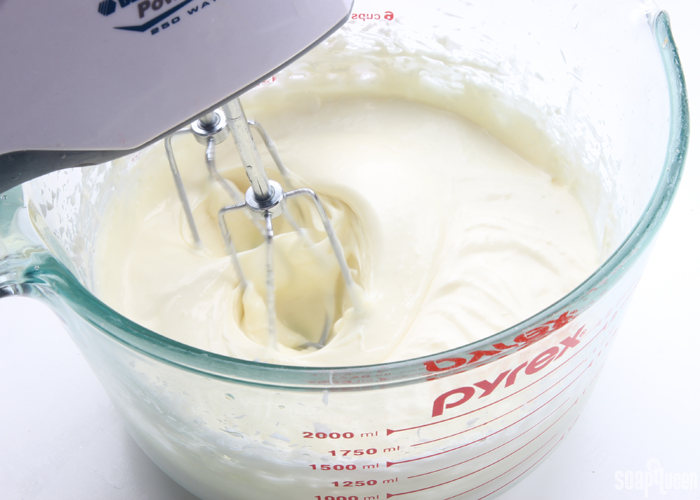 SEVEN: As the mixture cools, it will thicken and become more "fluffy." The mixture shown below has returned to room temperature (about 70° F). It's a much thicker consistency than the butter shown in step six, which was about 90° F.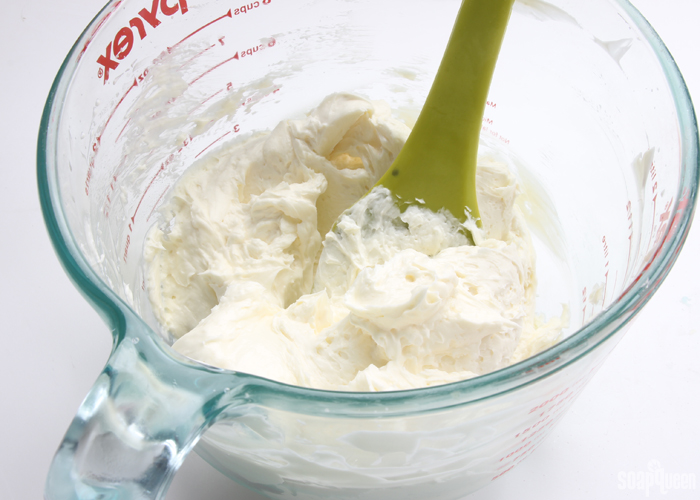 EIGHT: Place the butter into bail jars or other containers and enjoy! Store this product in a cool place, or it may melt and lose some of the fluffy consistency. If you live in an extremely hot climate, you may want to store the butter in the fridge until ready to use. Enjoy!