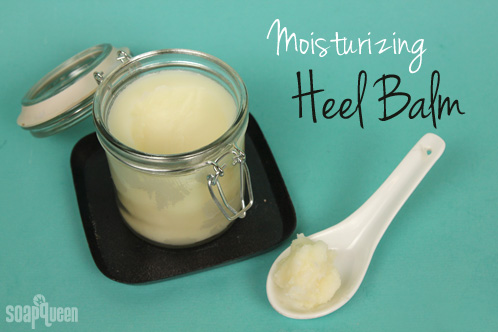 What You'll Need:
2.1 oz Fractionated Coconut Oil
1.4 oz. Avocado Oil
1 oz. Deodorized Cocoa Butter
1 oz. Castor Oil
.7 oz. Cera Bellina Wax
.7 ounces Shea Butter
8 oz. Glass Bail Jar
ONE: Mix the avocado oil, fractionated coconut oil and castor oil in a large heat safe container.
TWO: In another heat safe container, combine the cera bellina wax, shea butter and deodorized cocoa butter. Heat on 30 second bursts in the microwave until the mixture is liquid.
THREE: Add the wax and butter mixture to the oil mixture and stir to fully combine.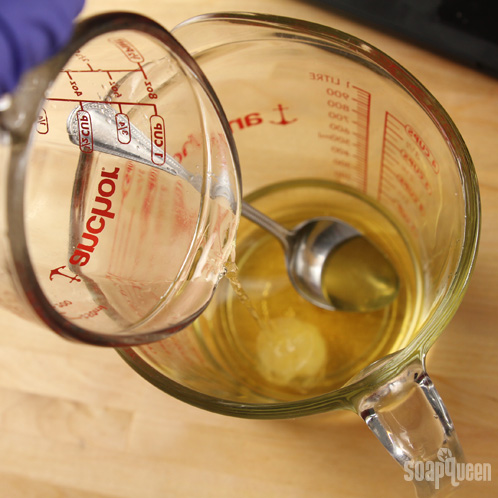 Note: If the waxes start to solidify, as seen in the picture below, put the container in the microwave and heat on 30 second bursts until the mixture is melted.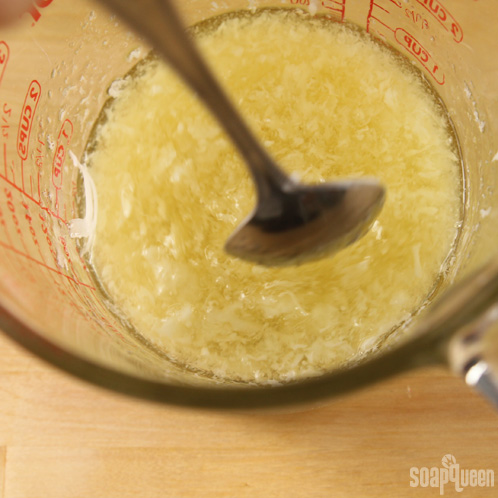 FOUR: Pour the heel balm into an 8 oz. Bail Jar. Allow to cool for 3-4 hours. Once the balm is solid and cool, it's ready to use and enjoy!