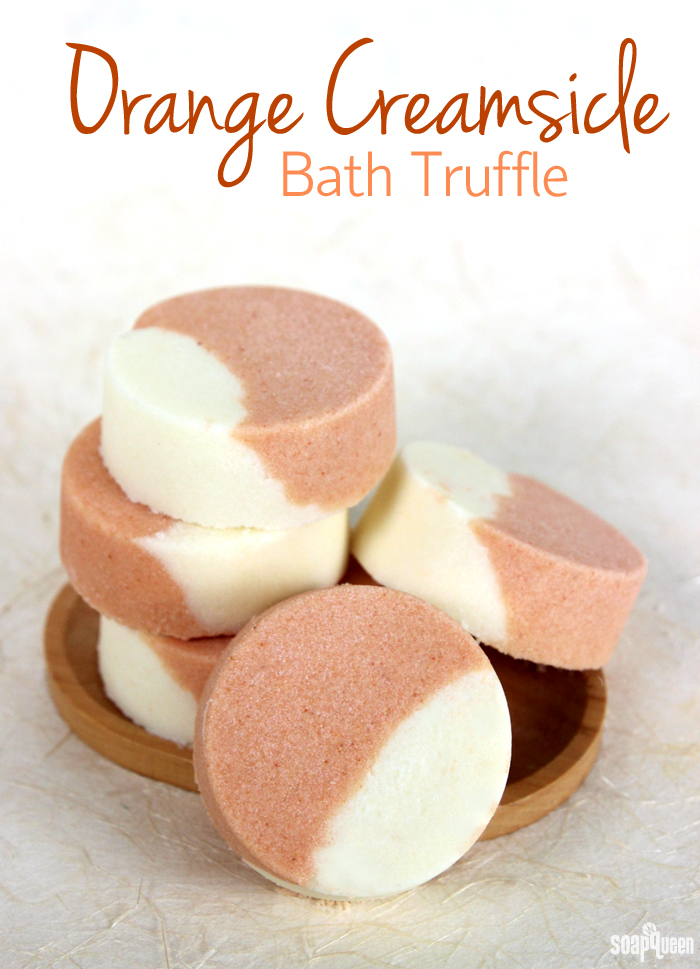 What You'll Need:
24 oz. Sodium Bicarbonate (Baking Soda)
12 oz. Citric Acid
3.5 oz. Shea Oil
2 oz. Cocoa Butter
5 mL Creamsicle Fragrance Oil
Coral Orange LaBomb Colorant
Disk Mold and Package, Plastic (10 molds)
 ONE: In a large container, mix the baking soda and citric acid. Break up any clumps with your hand.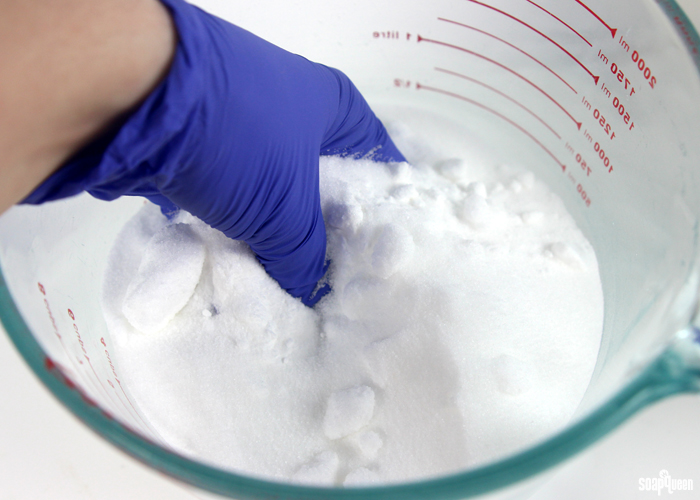 TWO: In a heat-safe container, add the cocoa butter and shea oil. Melt using 30 second bursts. The container will be hot, so be careful when removing it from the microwave.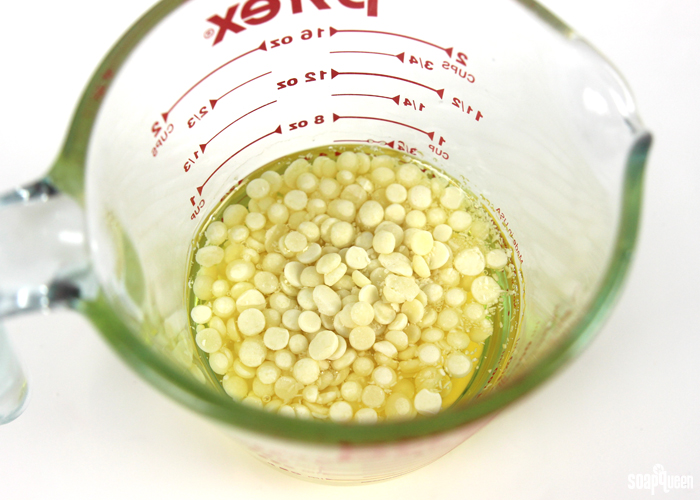 THREE: Pour the oil mixture into the baking soda and citric acid mixture. Mix together with your hands until the liquid is fully incorporated with the dry ingredients.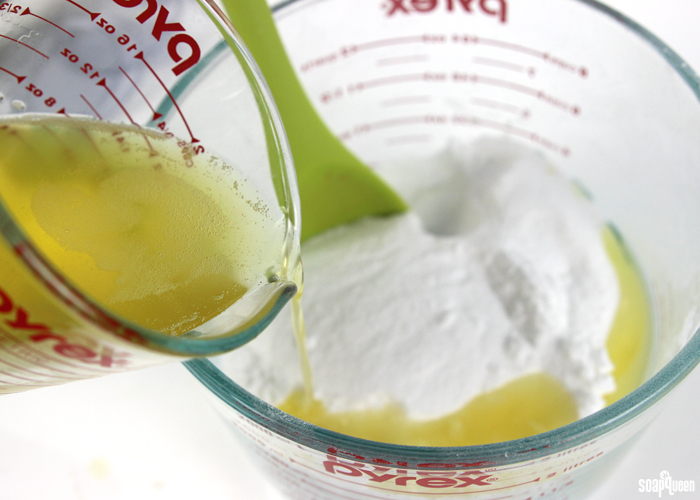 FOUR: Add Creamsicle Fragrance Oil. Use your hands or a spatula to fully mix together.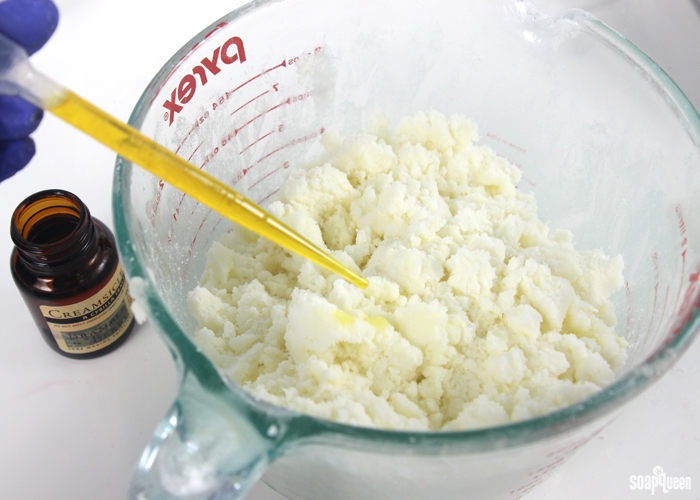 FIVE: Split the mixture into two equal containers. To the first one, add drops of the Coral Orange LaBomb Colorant and start mixing the colorant in with your hands. Continue adding drops of the color until you get a pale orange color.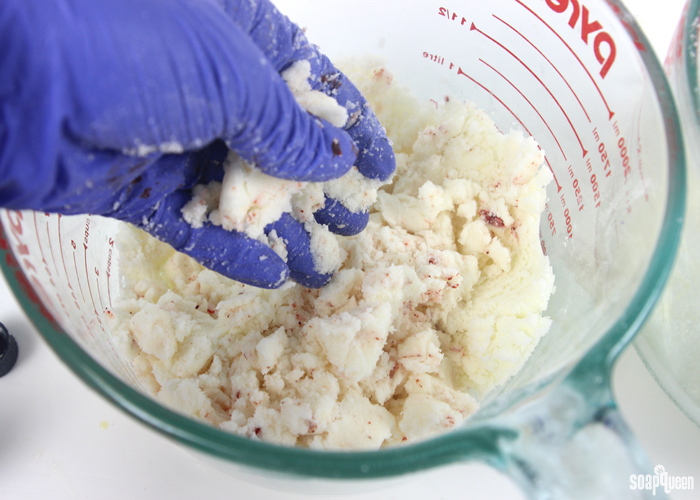 SIX: Fill half of the mold with the orange mixture. Press it down to become smooth and compact in the mold. Fill the rest with the white mixture and press down to fill the mold completely.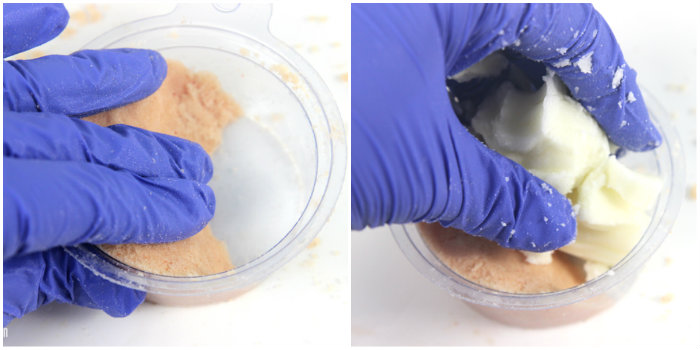 SEVEN: Press both colors down firmly to ensure the two colors connect to create one disk. Smooth the top with your fingers and cap them. To use the truffle, put it into the tub and allow to fizz and fill the tub with luxurious oil and butter. You may find that half of one truffle is plenty for your tub!