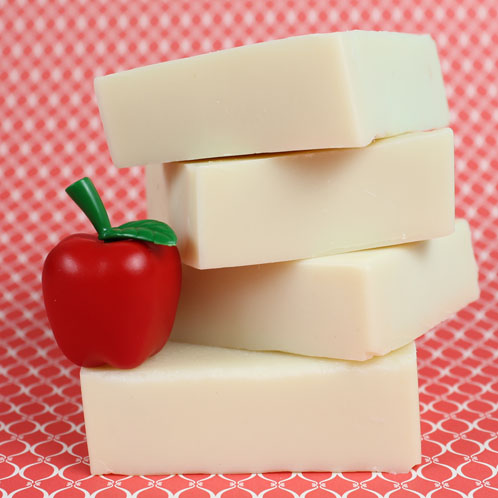 RECIPE:
13.2 oz Coconut Oil
6.6 oz Olive Oil
2.2 oz Palm Oil
3.37 oz Sodium Hydroxide (lye)
7.26 oz Distilled Water
1.5 teaspoons Sodium Lactate
SAFETY FIRST: Suit up for safe handling practices! Long sleeves, gloves, and eye protection are necessary when making cold process soap. Be sure that kids, pets, and other tripping/distraction hazards are out of the house or don't have access to your soaping space. Always soap in a well-ventilated area.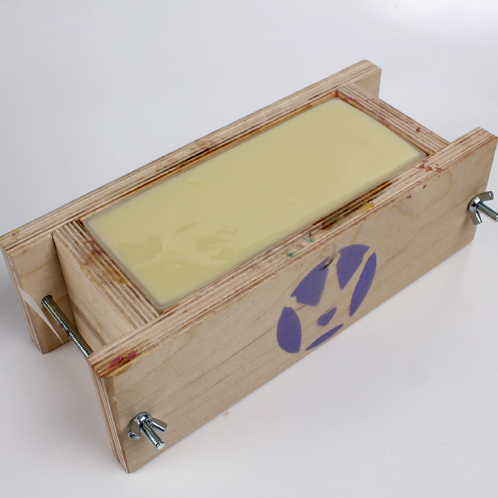 ONE:  Carefully add the lye to the water. Stir until clear and set aside to cool.
TWO: Melt and combine the Coconut and Palm oils. Stir in the Olive oil.
THREE: Once both the lye and the water have cooled to 125 degrees F or below, add the Sodium Lactate to the lye water and stir well.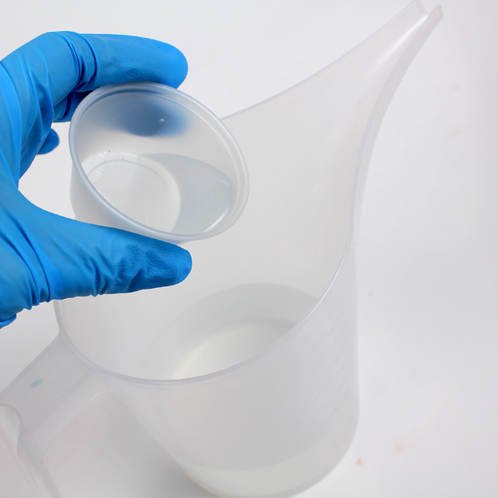 FOUR: Slowly and carefully add the lye water to the oils, pouring down the shaft of a stick blender or a spatula to prevent air bubbles.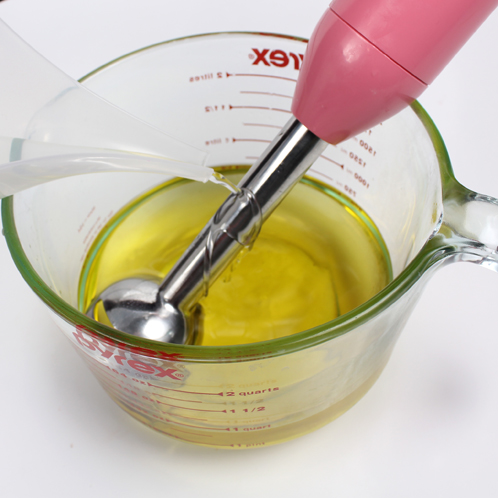 FIVE: Stick blend the soap batter until a medium trace is achieved.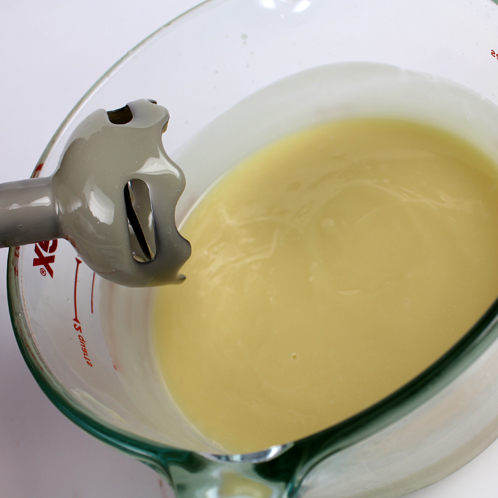 SIX: Pour the soap into your mold. Tamp the mold on the counter top to remove any air bubbles. Be sure to spray with 91% Ispropryl alcohol and let go through full gel phase.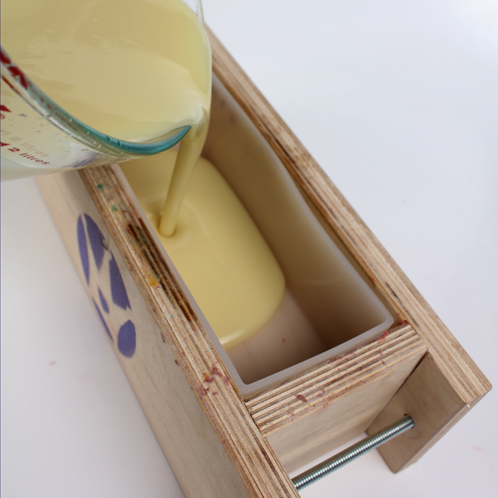 SEVEN: Allow the soap to sit in the mold for about 24 hours. Unmold, cut, and allow to cure for 4-6 weeks. To wash veggies, just lather your veggies up and rinse cleanly away.