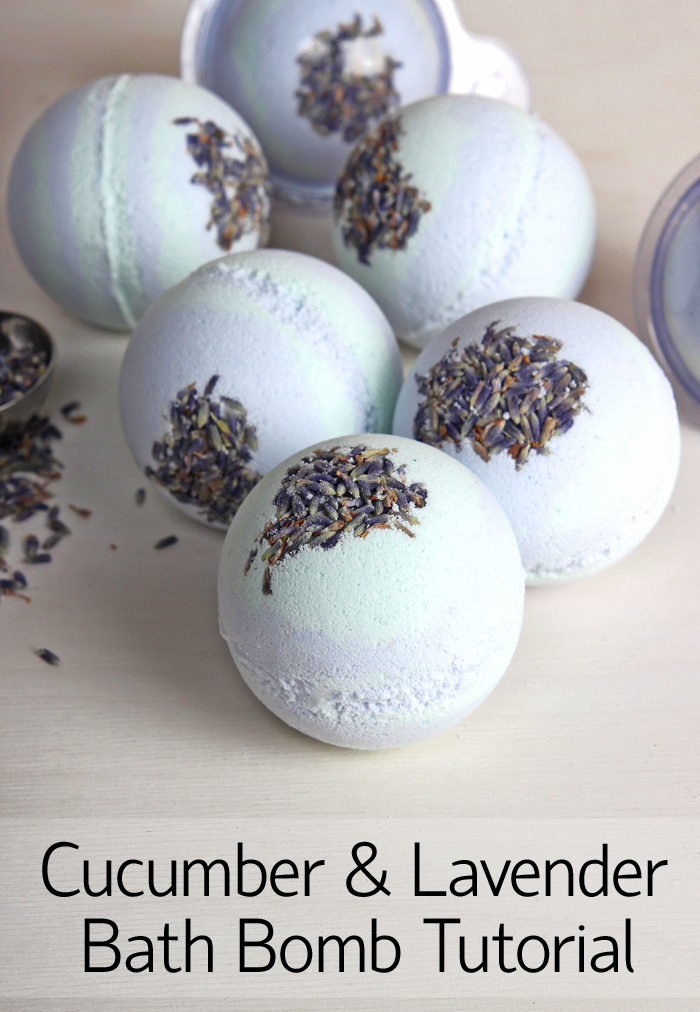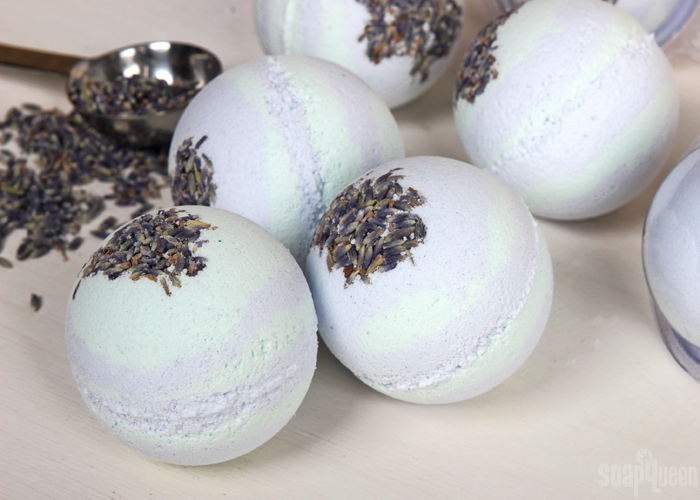 What You'll Need:
10 Bath Bomb Mold & Packages, Plastic
3 cups Baking Soda (Sodium Bicarbonate)
1.5 cups Citric Acid
9 mL Cucumber Extract
3 mL Cucumber Melon Fragrance Oil
3 mL Lavender 40/42 Essential Oil
Irish Green La Bomb Colorant
Lilac La Bomb Colorant
Dried Lavender Buds
Witch Hazel in Spray Bottle
Droppers
Optional: Lavender Bath Bomb Labels
ONE:  In a large bowl, mix together the baking soda and citric acid. To get rid of clumps in the mixture, you can push the powders through a sifter or break up the clumps with your fingers. Citric acid has a tendency to take off nail polish, so wear gloves to protect your manicure. Thoroughly stir the ingredients together.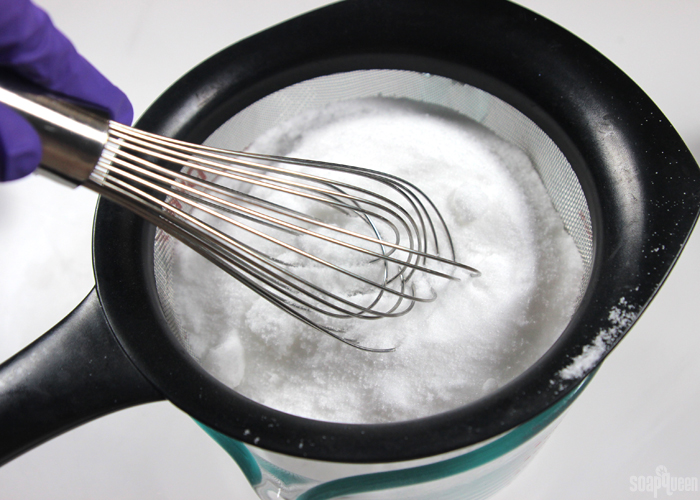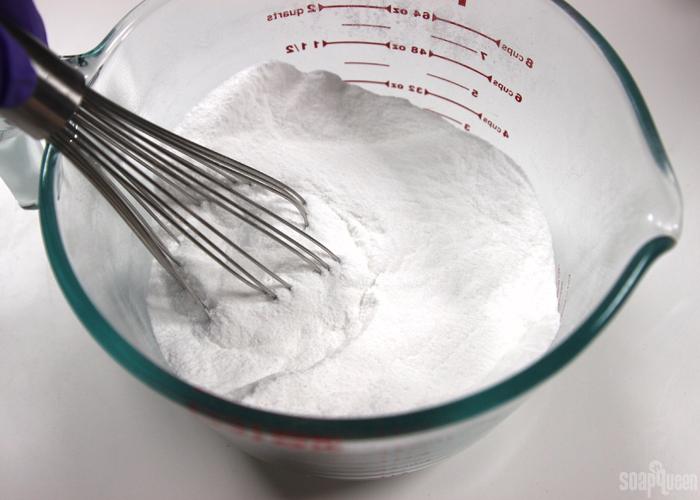 TWO: Add the cucumber extract, Cucumber Melon Fragrance Oil and Lavender 40/42 Essential Oil. Thoroughly mix the wet ingredients into the dry. I have found that using your hands works best for this step!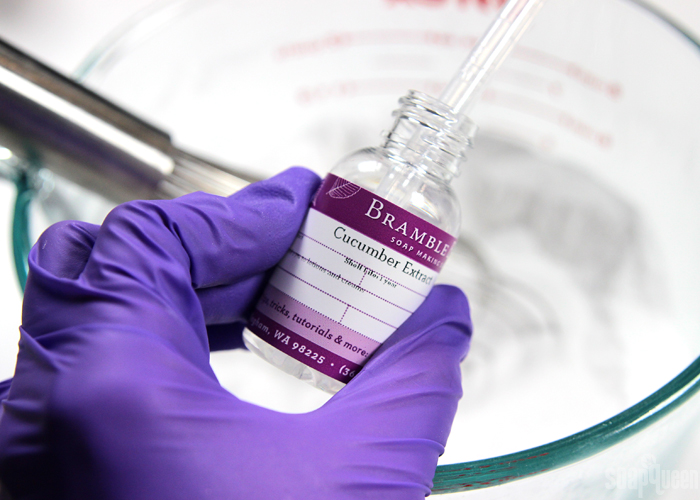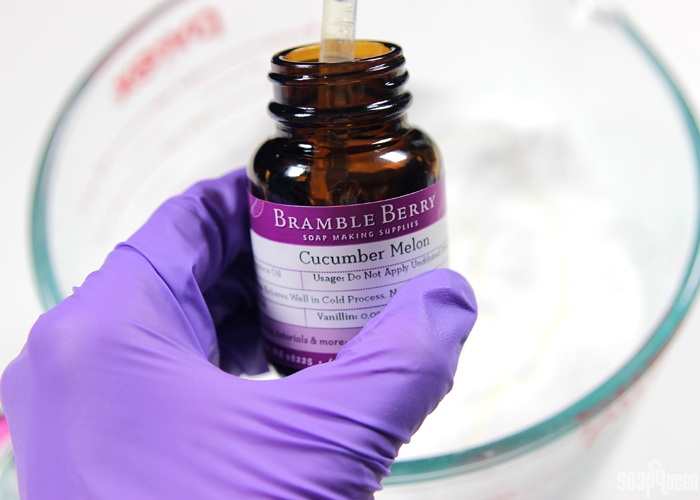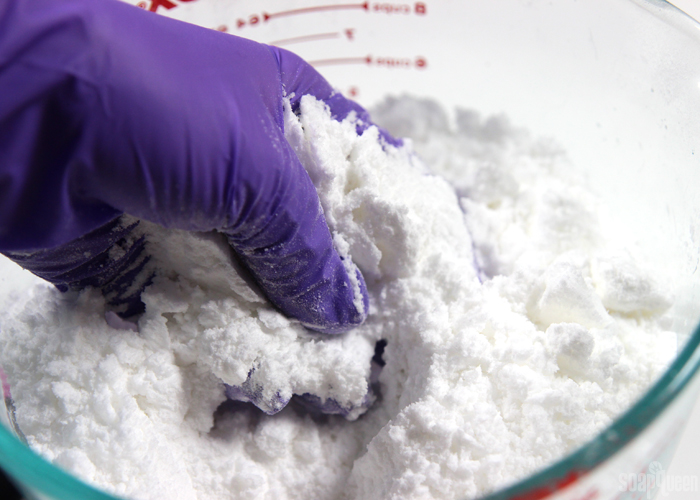 THREE: Once the mixture is completely incorporated, split the mixture into two even containers. To one container, add drops of the Lilac La Bomb and add drops of the Irish Green La Bomb to the other container. A little La Bomb colorant goes a long way; I used about four drops of each colorant to achieve the colors shown. Use your hands to break up the drops of color and disperse them throughout the mixture.
NOTE: Do keep in mind that your bath bomb will lighten in color once completely dry.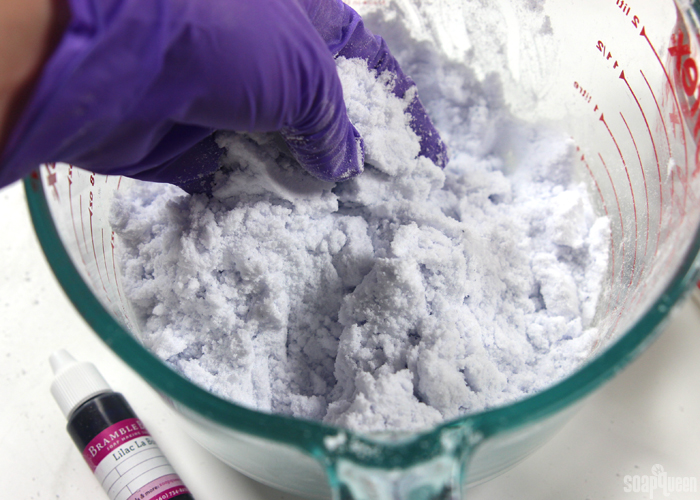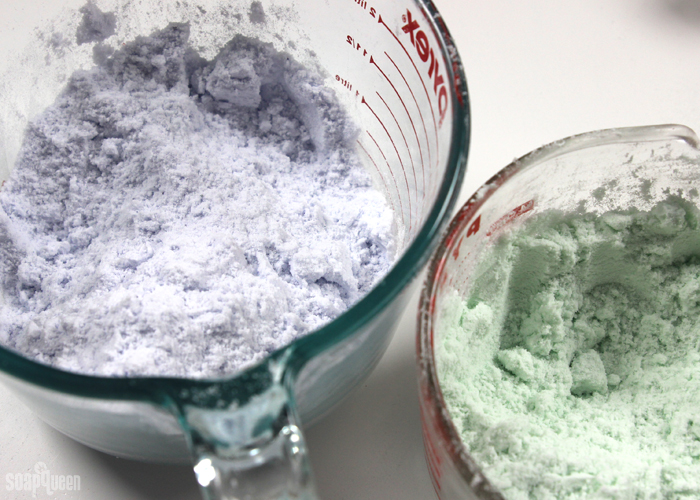 FOUR: Begin spritzing each container with witch hazel, while mixing with your hands or a spatula. Continue spritzing until the mixture is a texture that holds its shape when squeezed. Below, you can see that the mixture forms a ball when squeezed. This means that the mixture will hold its shape in the mold as well.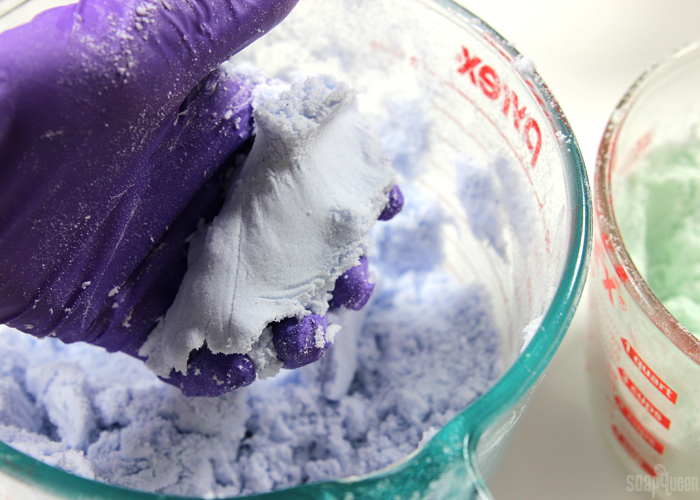 FIVE: Once the bath bomb mixture has the correct texture, it's time to start filling up the molds. Add a small pinch of lavender buds to the center of one half of the mold. Start filling the mold with small amounts of the green, then purple mixture. Once one half of the mold is full, press the bath bomb mixture down to compress it and continue layering the purple and green colors if possible.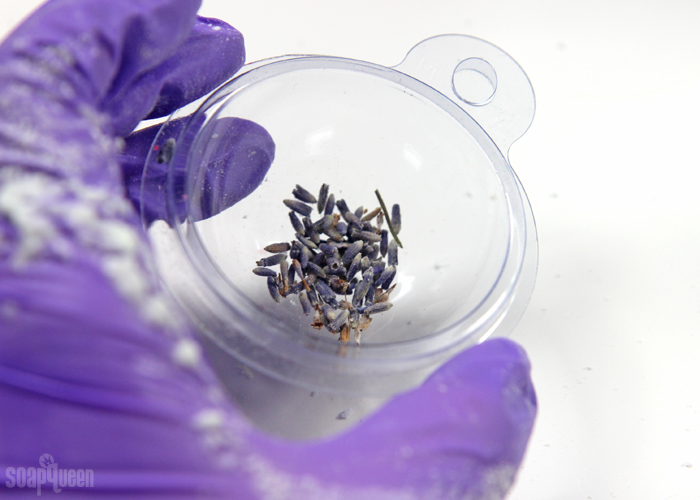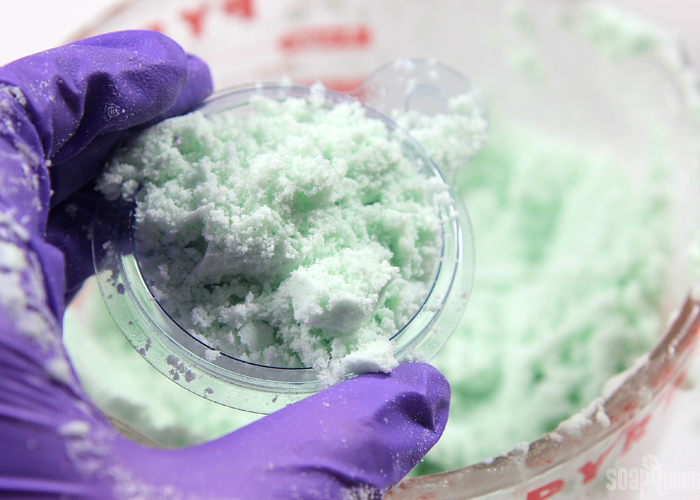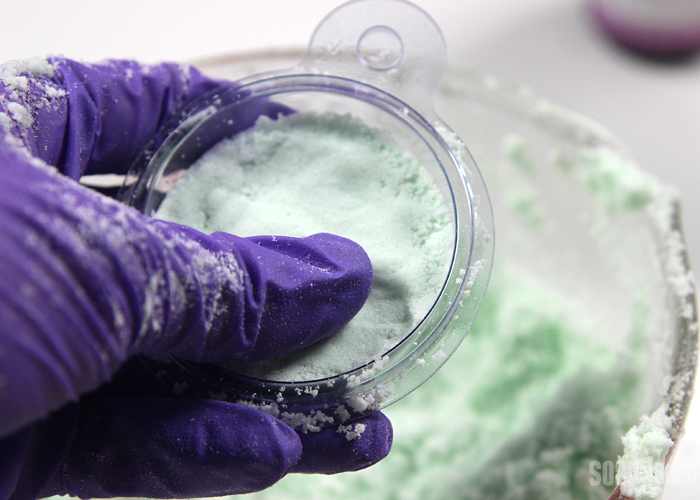 SIX: Continue layering the green and purple bath bomb mixtures into the other half of the mold. Press it into the mold to compact it. Add a little extra bath bomb mixture into each half, but don't press it down. Slightly overfilling with "loose" bath bomb mixture helps the two sides to stick together better. Match up the eyelets of each mold, and press together. To avoid any imperfections on your bath bomb, make sure to direct pressure to the edges of the mold rather than the center. Allow the bath fizzies to harden in the mold for 24 hours. Remove from the mold once you're ready to use, place in the tub and enjoy!