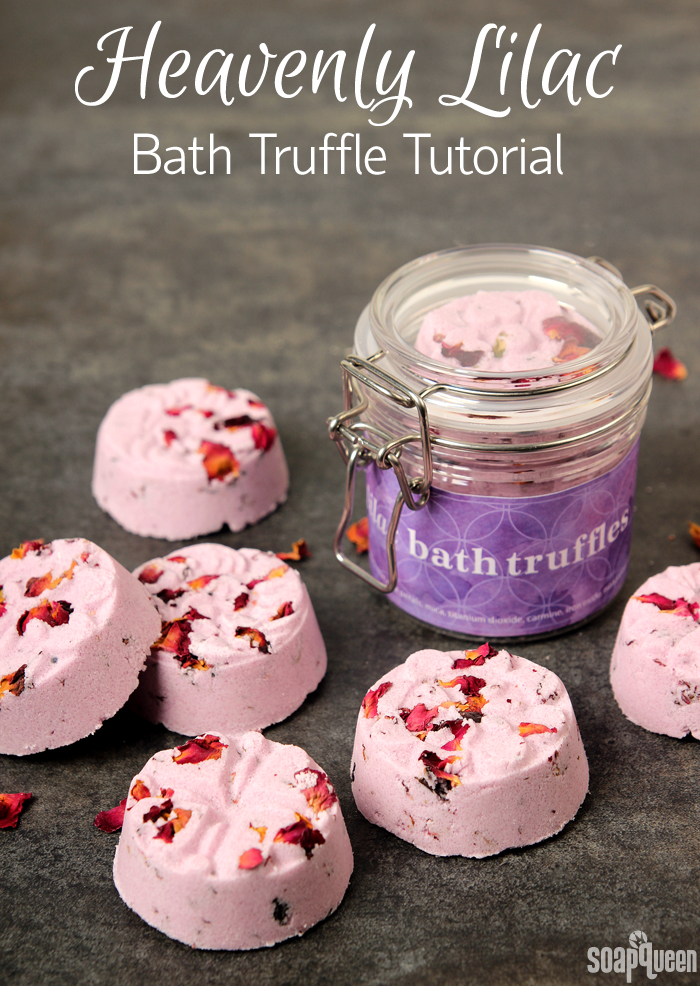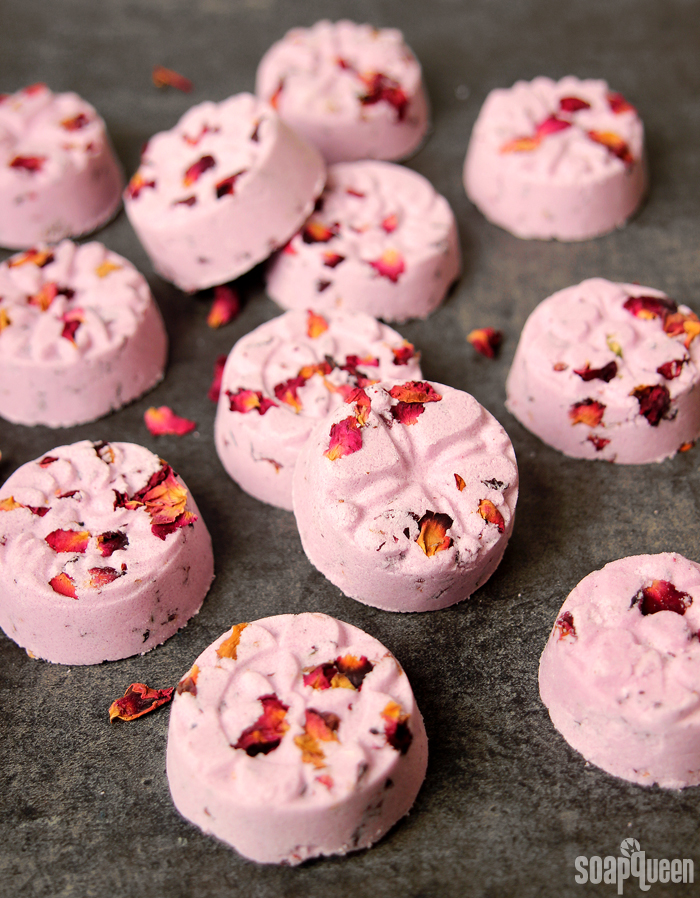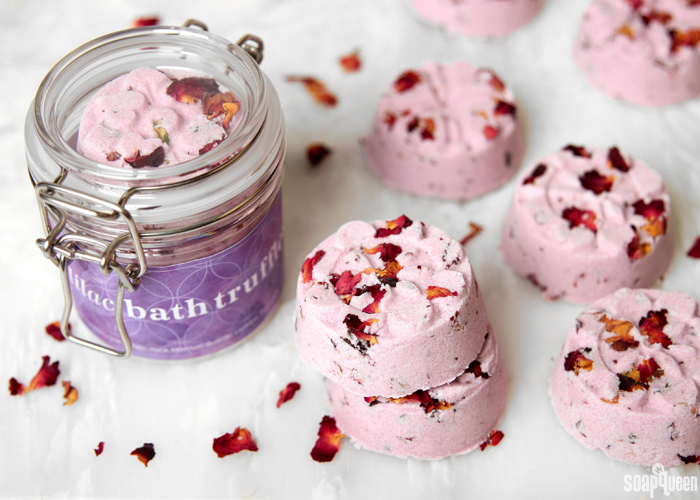 What You'll Need:
3 Guest Five Flowers Mold
2.5 cups Sodium Bicarbonate (Baking Soda)
1.25 cups Citric Acid
2 oz. Cocoa Butter
2 oz. Shea Butter
7 mL Lilac Fragrance Oil
1/4 tsp. Party Pink Mica
1/4 tsp. Lavender Mica
6-7 Tbs. Rose Petals
Dropper
Optional: Heavenly Lilac Bath Truffle Label PDF
ONE: In a large bowl, mix together the baking soda and citric acid. Use your hands or strain the mixture through a fine mesh strainer to break up any clumps. If using your hands, I recommend wearing gloves because citric acid will strip your manicure. =)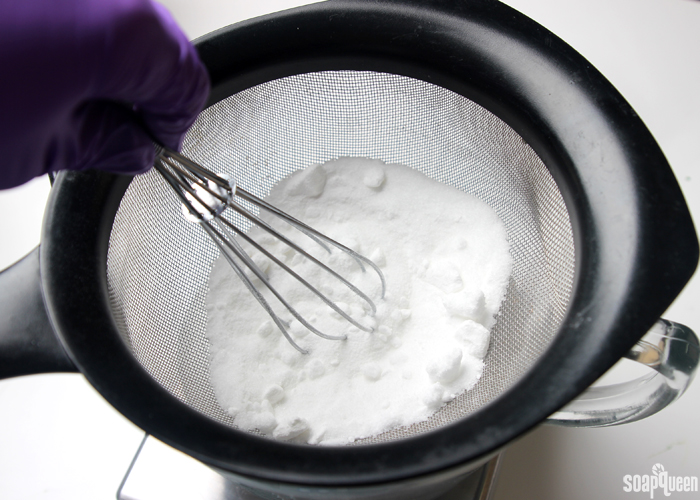 TWO: In a heat safe container, combine the cocoa butter and shea butter. Melt in the microwave using 30 second bursts. Be careful when removing the container from the microwave, it will be hot.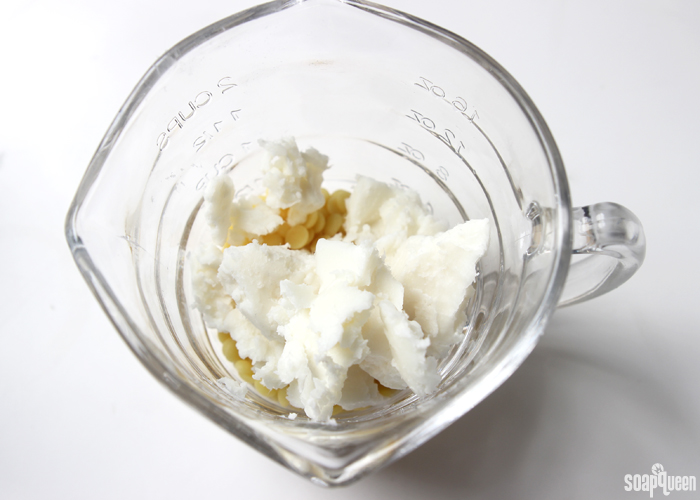 THREE: Add the Lilac Fragrance Oil directly to the melted oils and stir in thoroughly.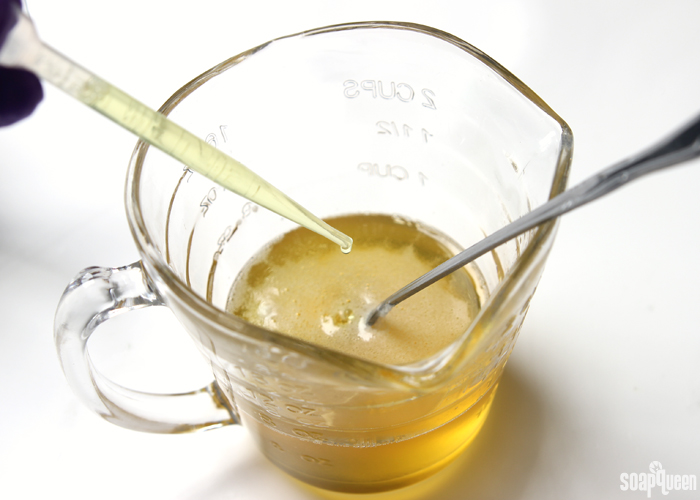 FOUR: Pour the melted oil and butter into the baking soda and citric acid mixture. Using your hands, mix together until the liquid is fully incorporated with the dry ingredients.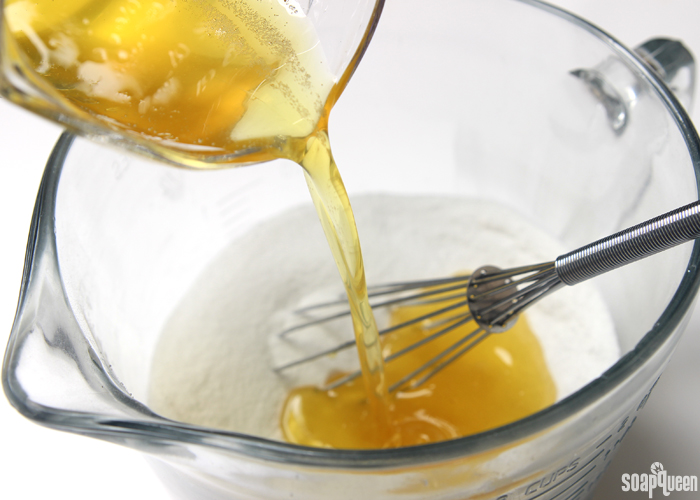 FIVE: Add the Party Pink and Lavender Micas into the mixture, and use your hands to thoroughly incorporate.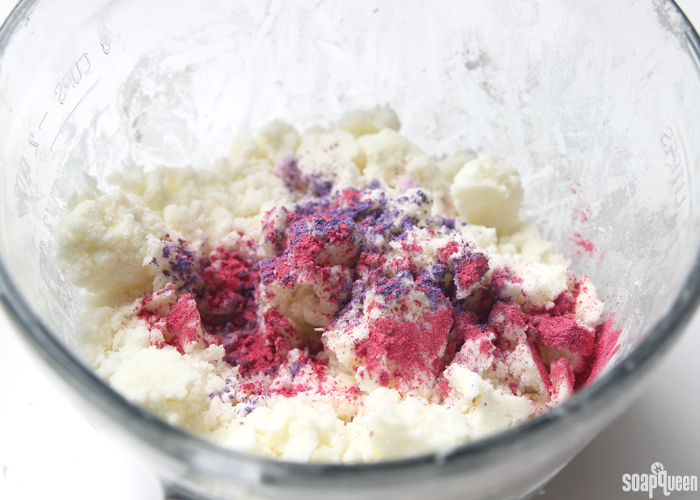 SIX: Add the rose petals and use your hands to mix in.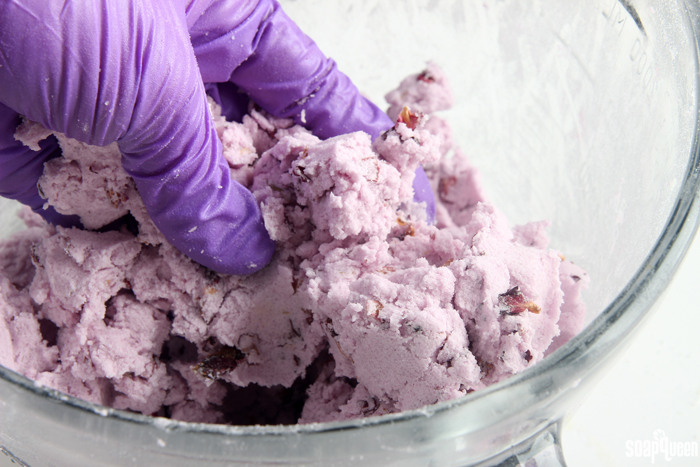 SEVEN: Place a few rose petals into each cavity, then firmly pack each cavity with the mixture. Continue until each cavity is full. Allow them to harden in the mold for 24 hours. Once completely firm, gently press the back of each cavity to remove the truffles. To use, place them into the bath water to fill the tub with skin loving oils. Be careful when leaving the tub; because these truffles contain plenty of oils and butter, the bottom of your tub may be slippery.