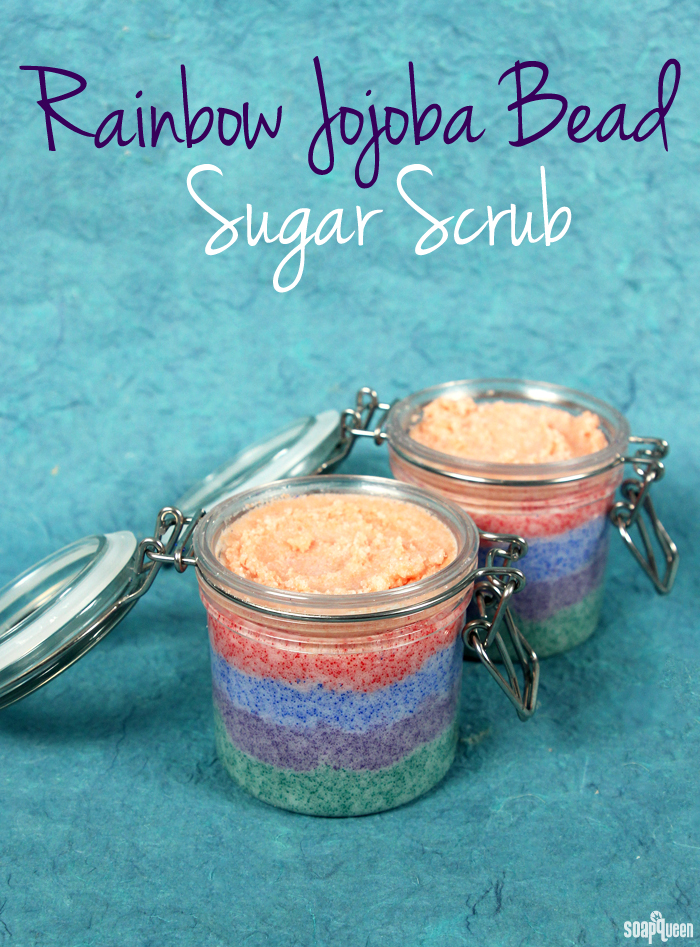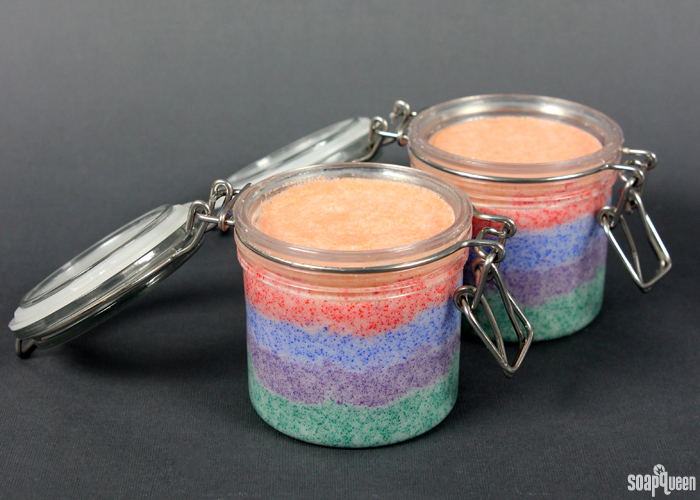 What You'll Need:
12 oz. sugar
2 oz. Mango Butter
3 oz. Potassium Cocoate
1 Tbsp. Forest Green Jojoba Beads
1 Tbsp. Jasmine Jojoba Beads
1 Tbsp. Ocean Blue Jojoba Beads
1 Tbsp. Red Jojoba Beads
1 Tbsp. Sanora Sand Jojoba Beads
8 mL Carrot Extract
8 mL Spring Meadow Fragrance Oil
8 mL Optiphen
Two Tall 8 oz. Plastic Bail Jars
Optional: Droppers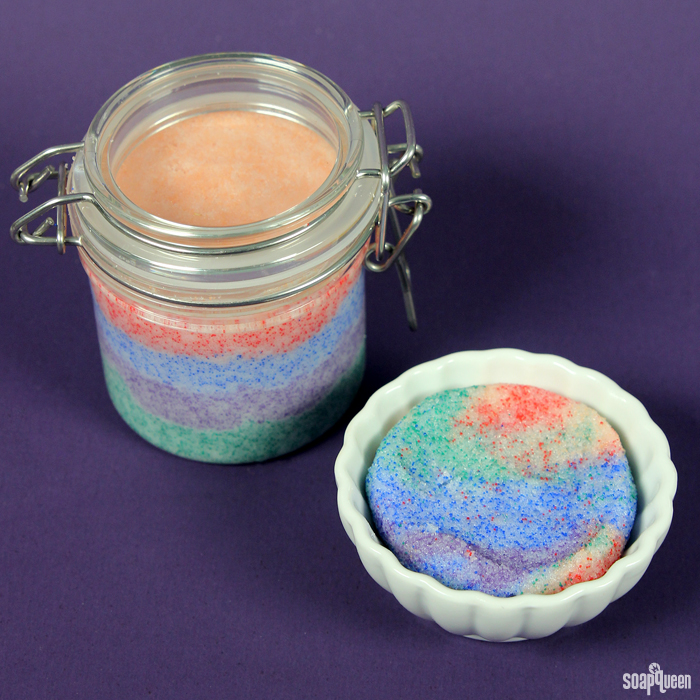 ONE: Measure out 1 Tbsp. of each jojoba bead into five separate containers.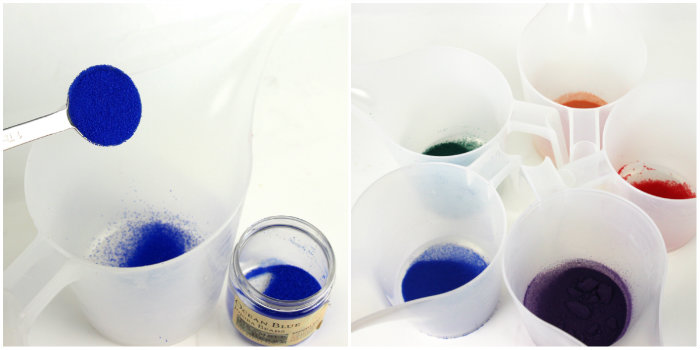 TWO: Melt 2 oz. of mango butter in a heat safe container on 30 second bursts. Microwaving on short bursts prevents the mango butter from getting too hot, which can cause graininess. If there are several chunks of mango butter in the mixture, stir until they melt.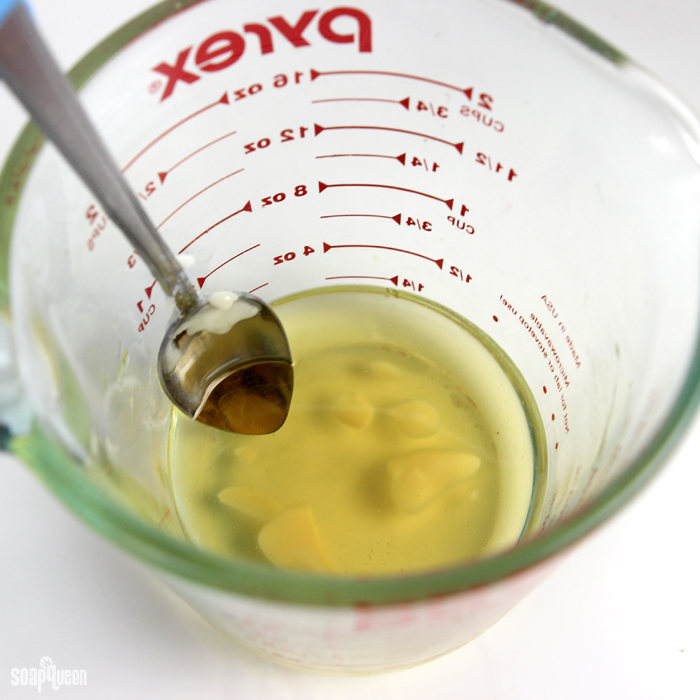 THREE: Add 3 oz. of potassium cocoate and stir until the mixture thickens. Add 8 mL of the carrot extract and 8 mL of Spring Meadow Fragrance Oil and stir well.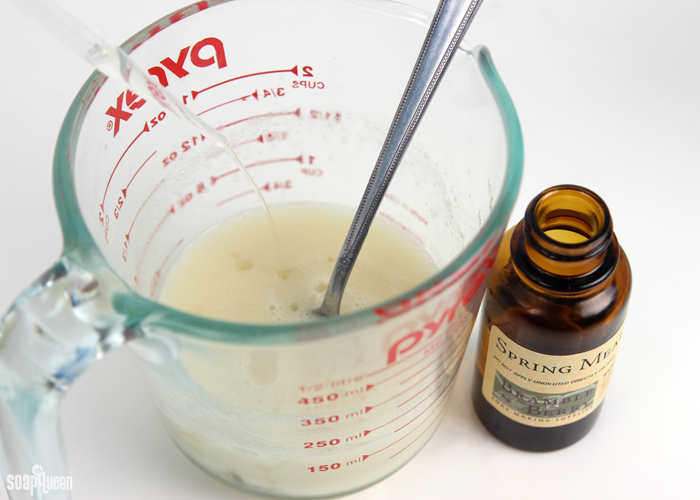 FOUR: Check the temperature of the mixture. If it is cooler than 176 F, add 8 mL of the Optiphen. If your scrub is warmer than 176 F, the preservative may not be effective.
Note: Although this scrub doesn't contain water, it will likely get water splashed in it during use. The extra water may cause bacteria and mold to grow. We added a preservative to be extra careful. You can read more in the Talk It Out Tuesday: Preservatives post.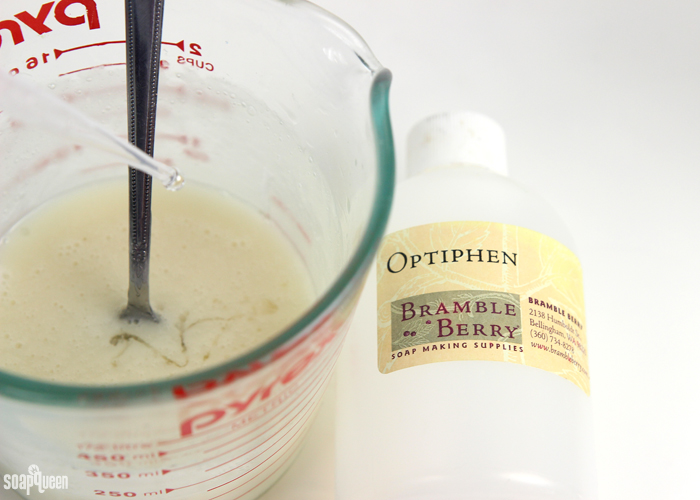 FIVE: In a separate container large enough to hold the entire mixture, measure out 12 oz. of sugar. Add the mango butter and potassium cocoate mixture and stir well.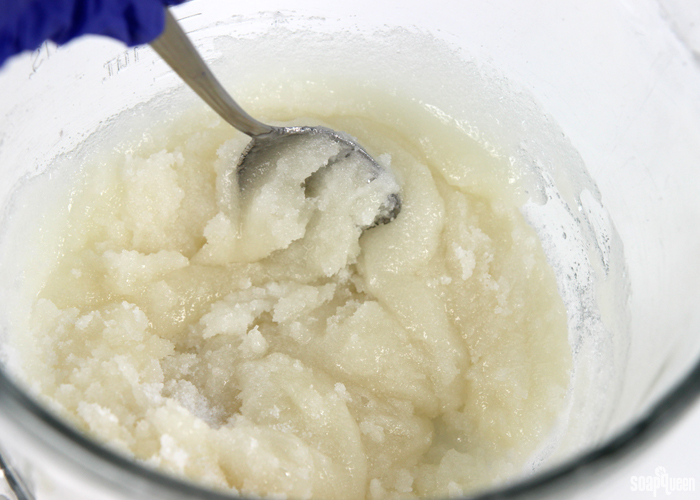 SIX: Spoon the mixture evenly into each jojoba bead container. There should be about 3.5 oz. in each container. You can use a scale to measure it out or just eyeball it.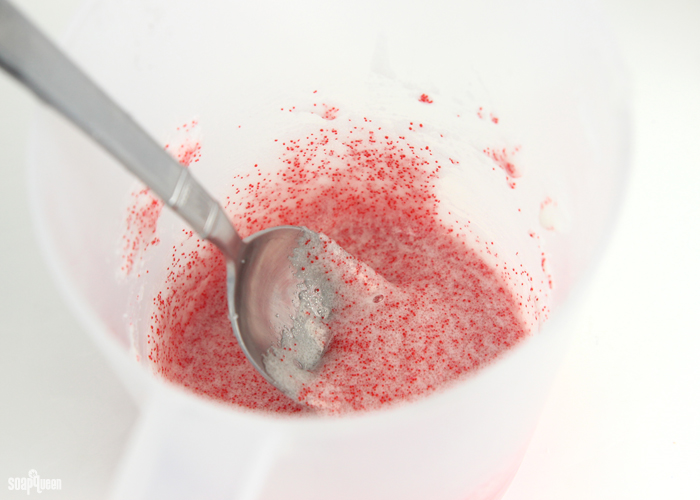 SEVEN: Stir each color well and spoon into the bail jars. We layered green, purple, blue, red and orange, but you can choose any color order you like! Let the mixture cool completely and it's ready to use.
Note: Spoon the mixture around the sides of the container rather than right in the middle. That will help prevent the scrub from sinking in the middle and will give you more even lines.